Traditional Russian Days Event Took Place
6 YEAR(S) AGO

The fourth iteration of Russian Days organized as a tradition by the students of TOBB ETÜ International Entrepreneurship Department, was held at our school on 8 March, 2017.
The event began with the opening speech by Prof. Adem ŞAHİN, the President of the University, and proceeded with presentations titled 'Successful Business with Russia: Strategy and Field Studies' by Zafer AKCASU, the Member of the Board of Directors of Rönesans Holding, Onur KIRELİ who served as the CEO of Rönesans Holding in 2014-2015, and Çağan YILDIRIM, Onedio's International Relations Director. Talking about Onedio Russia site, Çağan YILDIRIM stated that the audience of the site was similar to that of the Turkish site.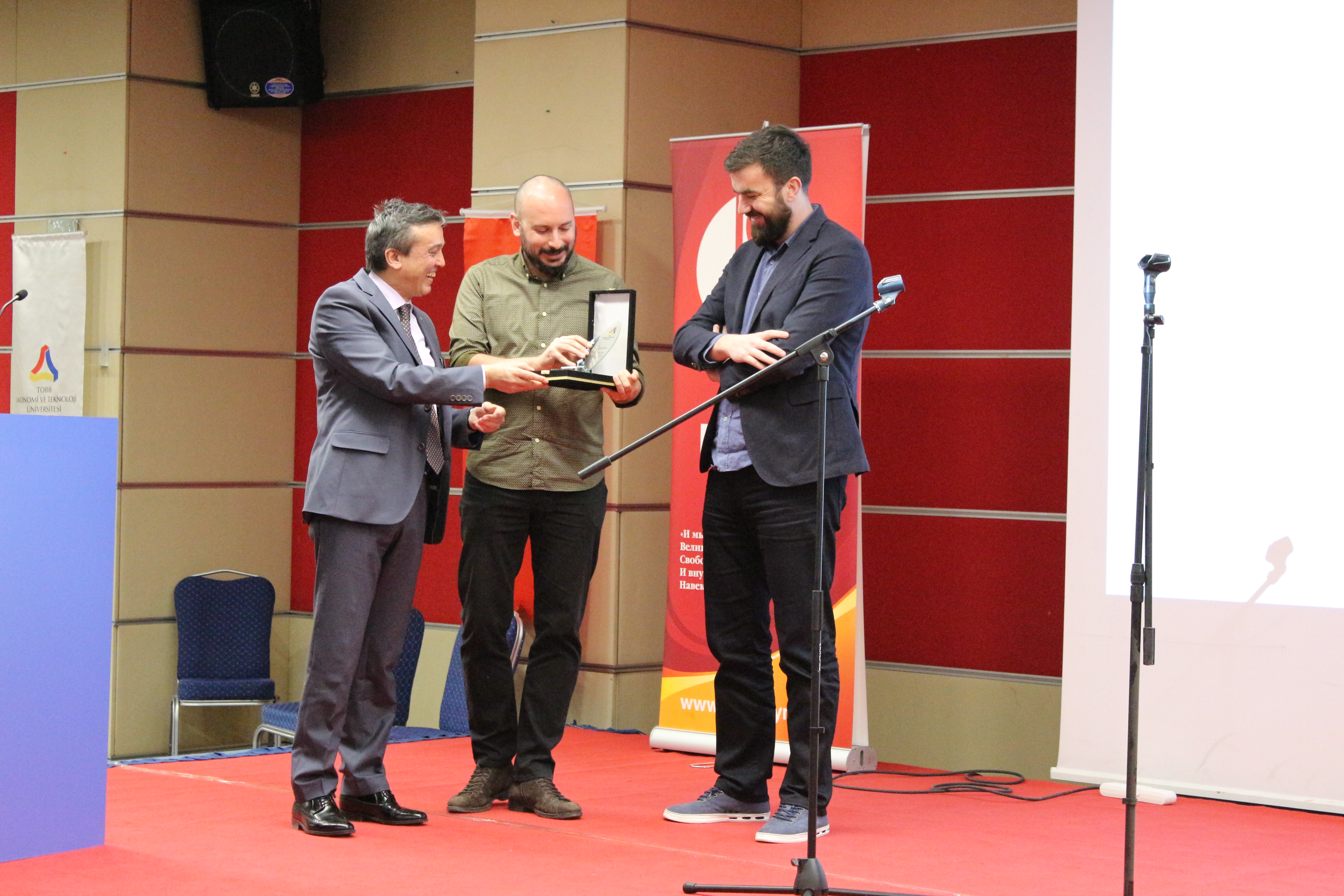 Zafer AKCASU noted that a total of 44 languages were spoken at their construction sites in Russia, referring to the international aspect of the firm. Onur KIRELI shared some information about the operations in Russia, and talked about the business culture prevailing there. The presentations by International Entrepreneurship students, about the semester they spent in Russia and Ukraine as per the curriculum of the program were followed by Russian folk dances by Russian Culture Association's Children's Dance Group, and Russian language songs by the group Papizza formed by International Entrepreneurship students.