Department of Interior and Environmental Design Once Again at the 7th International Student Triennial
6 YEAR(S) AGO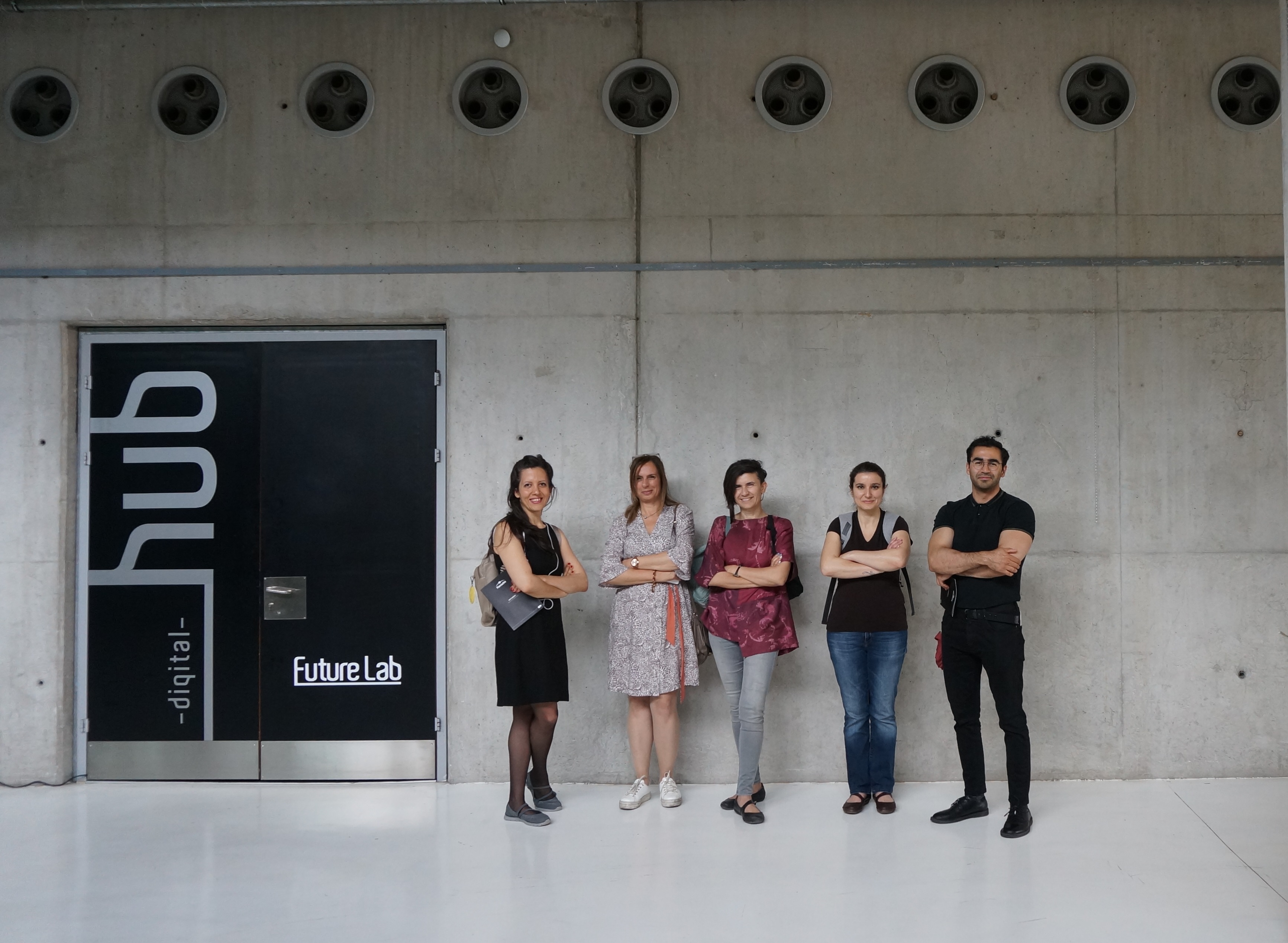 The 7th International Student Triennial organized by Marmara University, Faculty of Fine Arts around the theme 'Temporality – Differences' and Beyond saw TOBB ETÜ Interior Design and Environment Design Department taking part with the workshop [D.ün-G.ün] organized in cooperation with Eastern Mediterranean University, Department of Interior Design.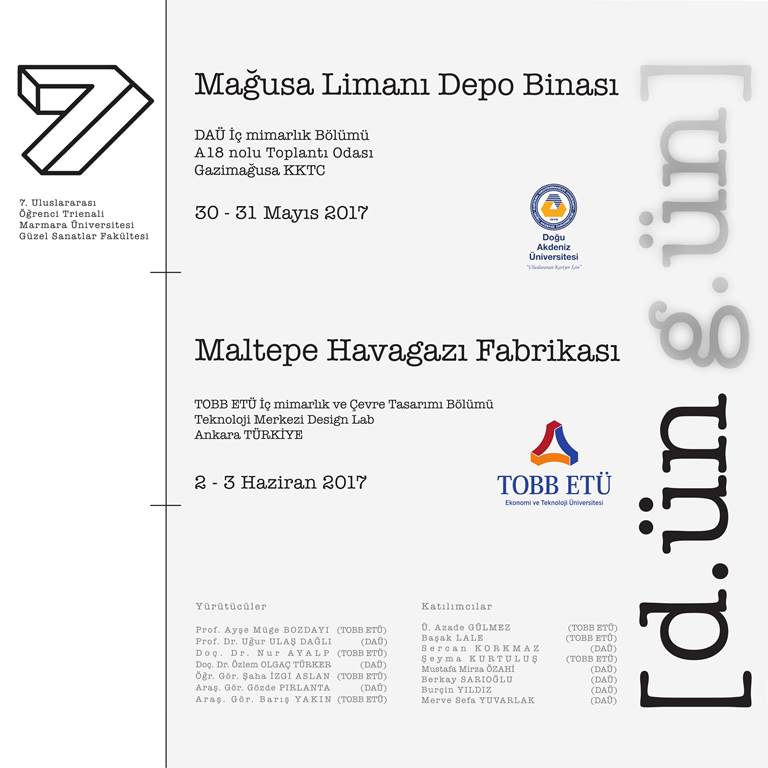 The workshop organized by Prof. Ayşe Müge BOZDAYI, Prof. Uğur ULAŞ DAĞLI, Assoc. Prof. Özlem OLGAÇ TÜRKER, Assist. Prof. Nur AYALP, Lecturer Şaha ASLAN, Res. Assist. Gözde PIRLANTA and Res. Assist. Barış YAKIN took place with the attendance of the students Ü. Azade GÜLMEZ (TOBB ETÜ), Başak LALE (TOBB ETÜ), Sercan KORKMAZ (DAÜ), Şeyma KURTULUŞ (TOBB ETÜ), Mustafa Mirza ÖZAHİ (DAÜ), Berkay SARIOĞLU (DAÜ), Burçin YILDIZ (DAÜ), and Merve Sefa YUVARLAK (DAÜ).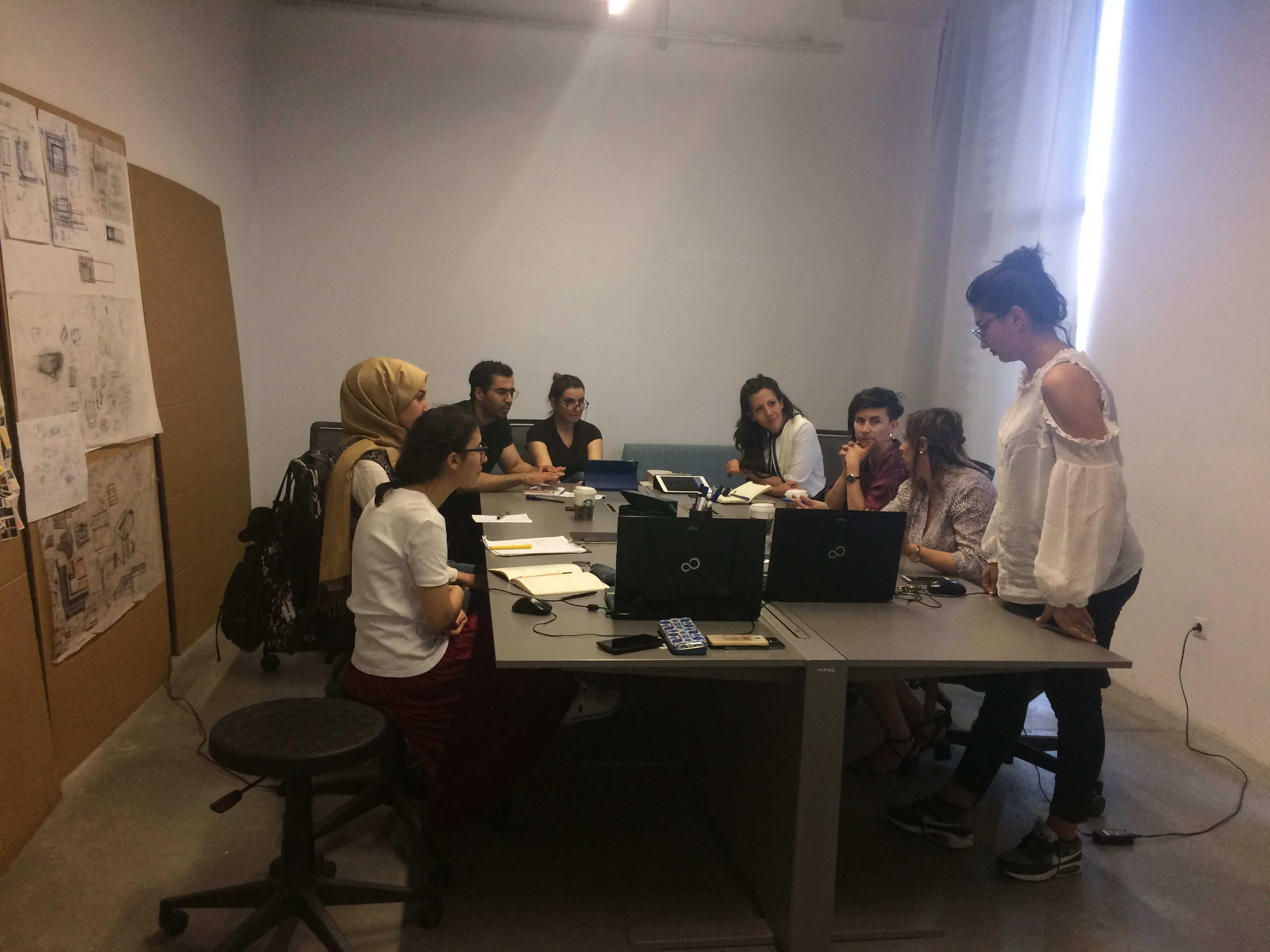 The 1st leg of the event took place in Famagusta/TRNC on 30-31 May, 2017, and focused on repurposing a Warehouse Building at the Port of Famagusta using a number of distinct content elements, and how the building served as a conduit of information as well as the process of transformation it went through, within the framework of the work carried out in ITAS 302 - Interior Design Studio course in Academic Year 2015-2016.
The 2nd leg held in Ankara/Turkey on 2-3 June, 2017, on the other hand, focused how Maltepe Coal Gas Plant was unable to express the knowledge it brought forward from 1929, as it was torn apart and destroyed in 2017, and how it created awareness only with the destruction.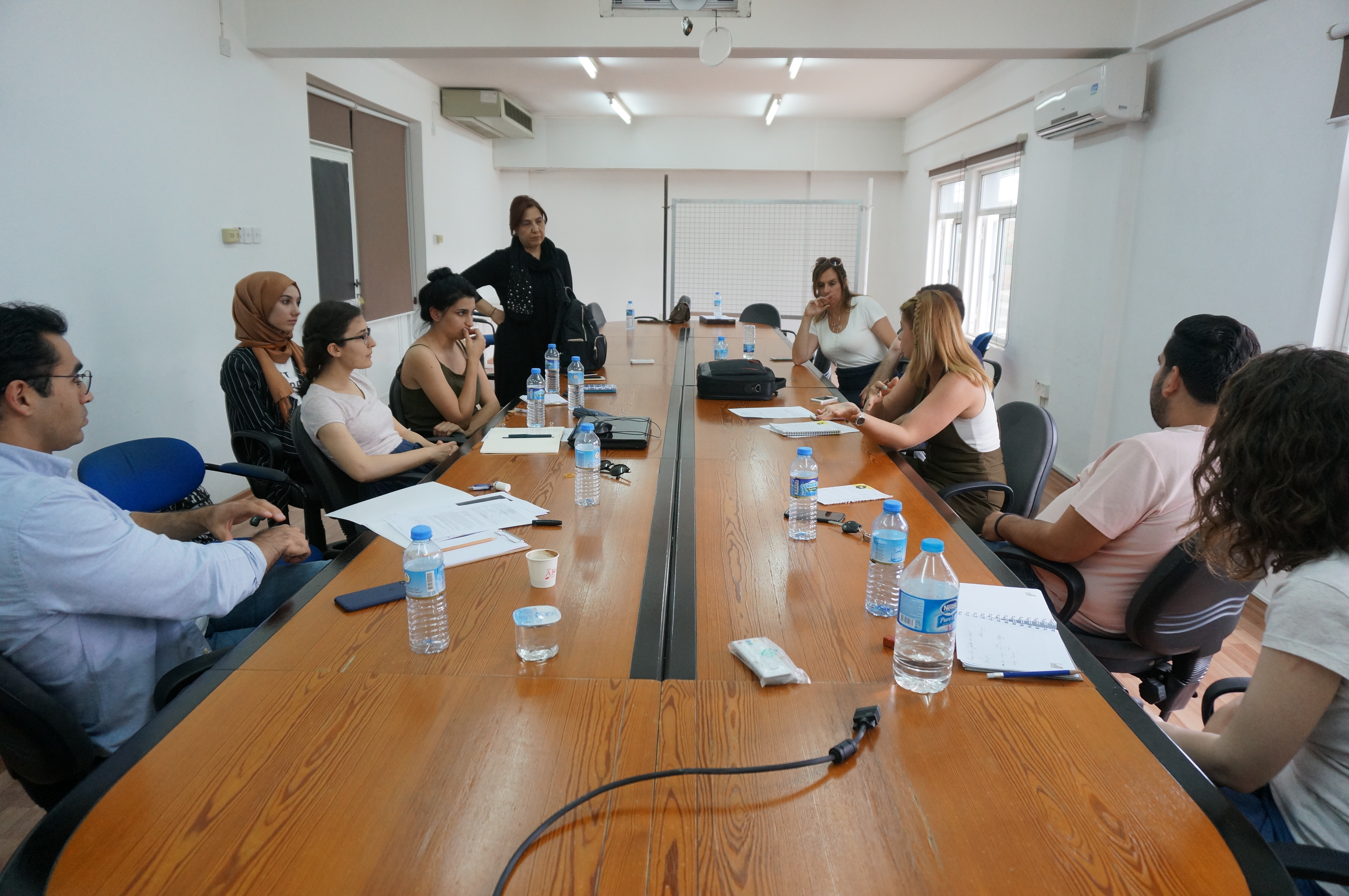 In this context, the answers sought for the question "CAN THE SPACE ITSELF LEAD TO A READING OF TEMPORALITY AND DIFFERENCE CONCEPT ON ITS OWN, WHILE MAINTAINING THE SAME ESSENCE?" are intended to create an awareness about the differences/changes in the intersection of yesterday and today, through a collective and sequential structure.
The results are expected to be exhibited at Marmara University, Istanbul, between 12 June and 12 July.