Letter From Our Students: Cooperative Education at UNOG
4 YEAR(S) AGO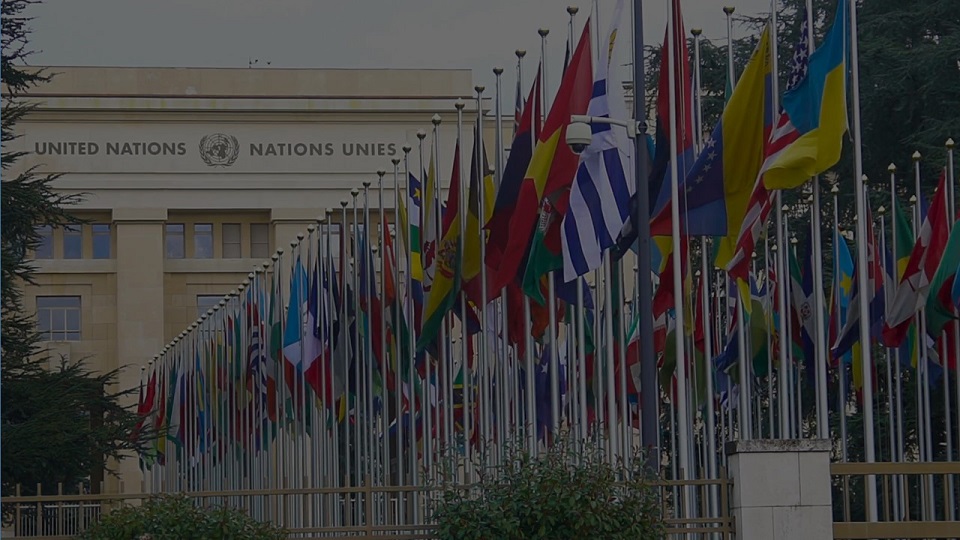 Hello,
We are İrem Nihal Harmancık and Ekrem Kesen. We are fourth grade students at the Department of Political Science and International Relations at TOBB ETU. One of the reasons we chose to study in the International Relations Department of TOBB ETU was the Cooperative Education System. While the training we have received in our department provides comprehensive information about the international system and international organizations, we believe that the Cooperative Education Program prepares us both for the business world that we will encouter after graduation, as well as helping us to identify the subjects we want to work with and the jobs we will enjoy doing. After our two cooperative education experiences in different institutions, we will go to Switzerland in 2018-2019 Academic Year Summer Term to complete our third and final cooperative education in Geneva before the United Nations Geneva Office (UNOG) and we will be there for about three and a half months.
We would like to tell you about our application and acceptance process to UNOG. We have realized that there are many internships and job opportunities while searching on social media and internet to complete our cooperative education. We started to monitor the social media accounts of international organizations and international companies by constantly following the opportunities offered. When we realized that international organizations, especially the United Nations, needed many employees in the center and operations all over the world, we decided to consider these opportunities. Since the United Nations has a very important place in the International Relations discipline, we have focused on the opportunities offered here.
On our research, we have selected announcements related to our department from the human resources website (inspira.un.org) where the UN has been offering internships for seniors and graduates. All of the announcements stipulated that at least one of the official languages ​​of the UN should be spoken of on a fluent level. It was also stated that knowing other foreign languages ​​will give you an advantage among other applicants. We completed our applications by submitting the topics, objectives, previous experiences, special interests and our previous work. We have applied to many announcements by this way and we have begun to wait for their response. As the applications were too intense, we thought we would not get a proper response but the departments we applied responded and requested an interview. They asked us about skills we gained during our education and they took our applications under evaluation process.
Working in an international organization such as the United Nations was one of the highest goals we could achieve in our student life. That's why we were delighted to know that we were accepted, and when we spent enough time and effort, we saw that we could move forward to achieve our goals. We believe that completing one of our cooperative education terms at the United Nations before graduation will provide us with valuable opportunities for the goals we want to achieve in the future and it will give us a different perspective.

As we finish our letter, we would like to encourage our friends to make similar applications. Although the importance of English proficiency level is obvious, we believe that many students who apply for such opportunities stand high chances. We recommend our friends to always search for different opportunities in terms of finding a beneficial cooperative education institution as well as to consider any opportunity to work in an international encvironment.
We hope to share our experiences and achievements with you after our cooperative education period in Geneva.
İrem Nihal Harmancık - Ekrem Kesen