Orientation Meeting Was Held for International Students
3 YEAR(S) AGO

An orientation meeting was held at TOBB University of Economics and Technology for new international students. Students from 11 countries with Prof. Dr. Oğuz Ergin, Rector's Advisor; Adviye Sarı, Head of Registrar's Office; Dr. Eda Tekin and Mr. Talian Destin, International Office staff participated in the event which provided the students the opportunity to exchange ideas with members of the administration and to get to know TOBB ETÜ better.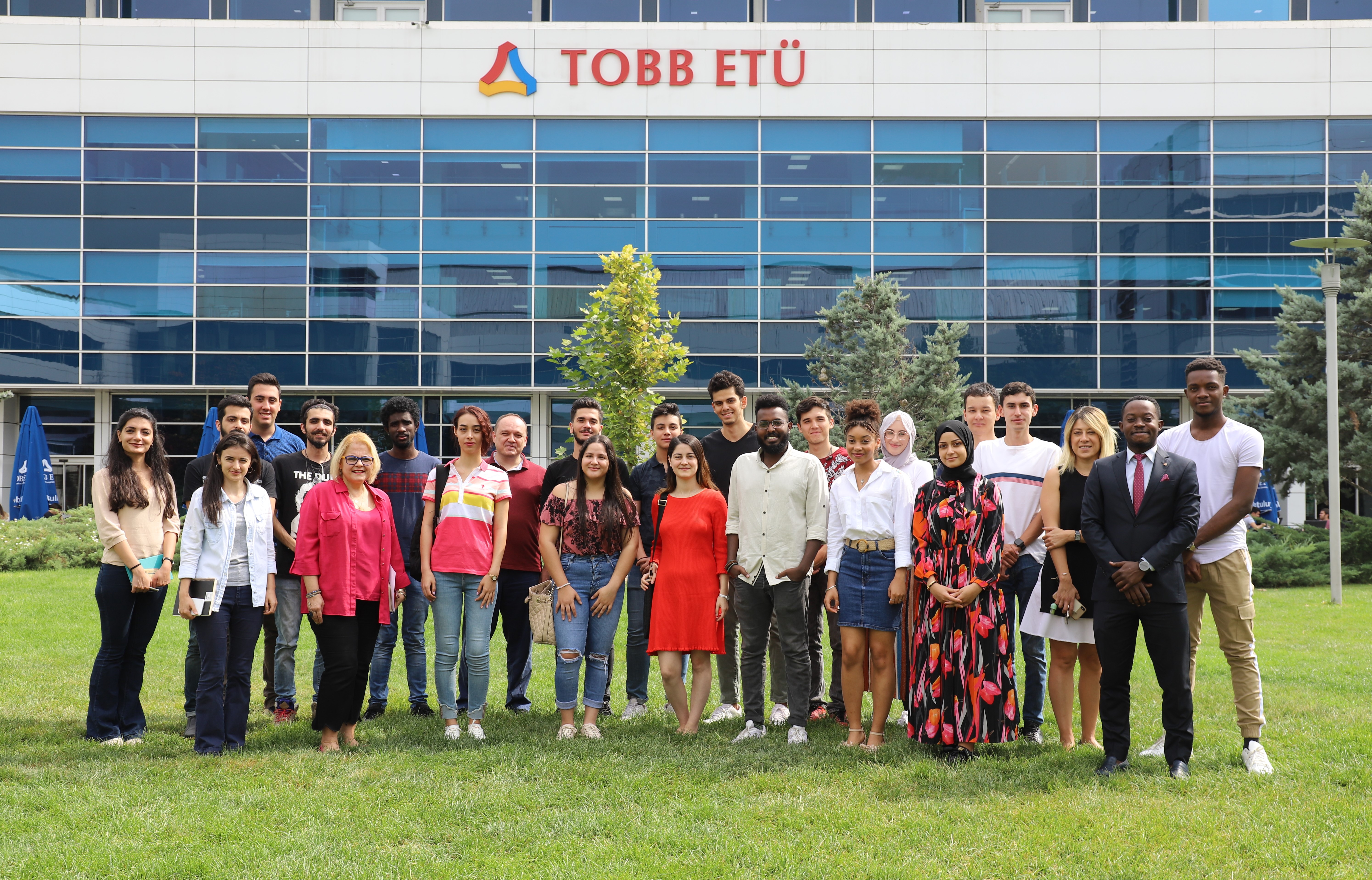 Prof. Dr. Oğuz Ergin, who had long friendly talks with students, expressed his pleasure to hear that the students love Ankara and TOBB ETÜ and that they are happy to live and study here. He stated that increasing the number of international students is one of the priorities of TOBB ETÜ.
After the meeting, the students visited different parts of the university with TOBB ETÜ International Student Network (ESN).