TOBB ETÜ Career and Cooperative Education Days '16 Took Place
7 YEAR(S) AGO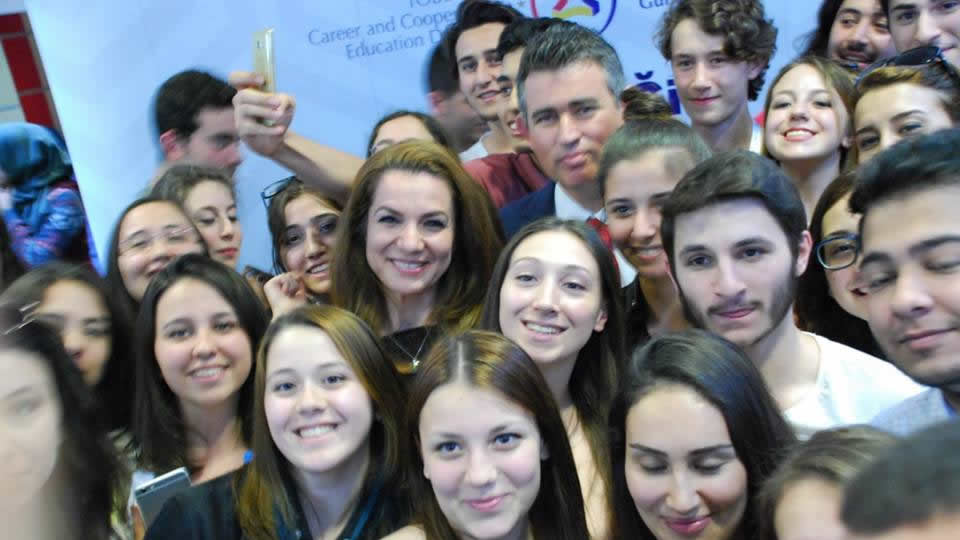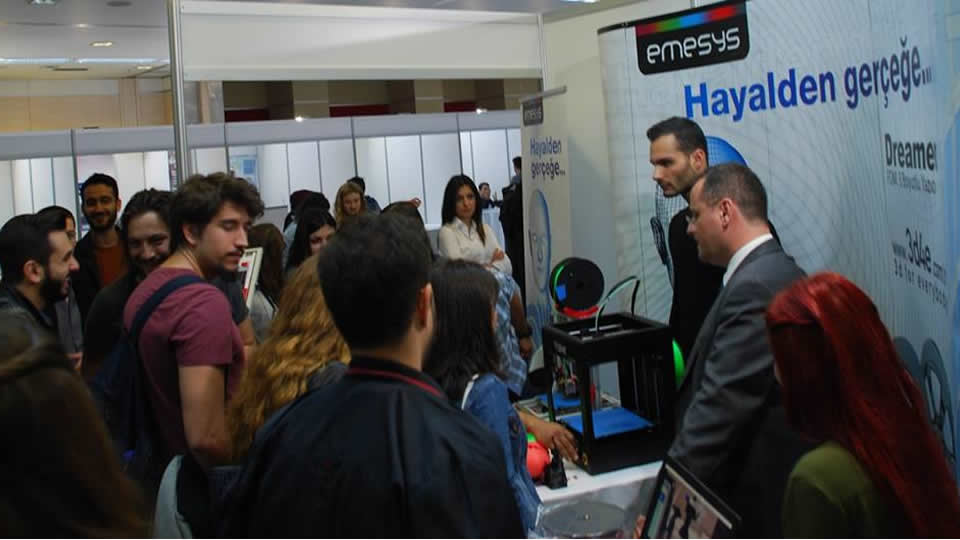 On 23-24 May, 2016, "Career and Cooperative education Days '16" took place at TOBB Economics and Technology University (TOBB ETÜ). Organized in cooperation with TOBB ETÜ Graduates Association (TOBB ETÜ-MED), the event brought university students together with leading firms of Turkey, and helped young students with career planning, and corporations with access to qualified labor force.
In his opening address, Prof. Adem ŞAHİN, the President of TOBB ETÜ, said that the event would be an annual organization taking place in the same time frame each year, culminating in an effort to bring together current students with enterprises founded by TOBB ETÜ graduates in September. The first speakers to address the event were Abdulkadir KONUKOĞLU, the Chairman of the Board of Directors of SANKO Holding, and Semra GÜRAL SÜRMELİ, the Chairman of the Board of Directors of Kütahya Porselen. Metin FEYZİOĞLU, the President of the Union of Bar Associations of Turkey also took part in the event, on its second day. The speakers shared their work experiences and success stories with the students, along with a number of recommendations about the career journey.
Ziya SÜLÜNBE, the Cooperative education and Career Planning Coordinator of TOBB ETÜ said that since 2006 they have been successfully implementing the "Cooperative education Model", an authentic method of cooperation between the university and the industry applied currently in 44 countries. SÜLÜNBE emphasized the fact that, through the Cooperative education Model, the students get nearly 1 year of applied work experience at different entities, by spending 3.5 months each on 3 occasions before graduation.
Thanks to the Cooperative education Model, 6 out of 10 students get job offers even during their studies
SÜLÜNBE said that the model implemented by TOBB ETÜ as a unique case in Turkey gives the students to utilize cooperative education covering 1 year out of a total of 5 years of undergraduate studies (including English language preparatory year) to apply in practice the theoretical knowledge they acquired at the university, and added "the positive work environment our students have at the enterprises they receive cooperative education at produced really good results. 60 percent of the students who take cooperative education receive job offers, while 30 percent of the graduates start working at an enterprise they had their cooperative education at. This enables the student to start with her career journey during her studies as a student."
Noting that the "Career and Cooperative education Days '16" provided a venue for the students to get a better view of the enterprises involved in the cooperative education program –a very effective tool helping career planning–, as well as to get a better understanding of the conditions at work, SÜLÜNBE said the event also provided more than 30 firms to express themselves and have direct communications with the students, and added "the event also provided us a means to present to the wider society the importance and success of the Cooperative education Model as a method of education. Our planning of the event was based on an extended perspective. Providing a venue for the firms to present and promote themselves, as well as for job applications and interviews was not the only advantage of the event, which also hosted speakers which would undoubtedly be of interest to our students, addressing them about their areas of education."
OTHER SPEAKERS WHO TOOK PART IN TOBB ETÜ "CAREER AND COOPERATİVE EDUCATİON DAYS"
Muharrem DÖRTKAŞLI: General Director of TAI-TUSAŞ
Cihat ALAGÖZ: General Director of TÜYAP Anadolu Fuarları A.Ş / Deputy Chairman of TOBB GGK
Prof. Mehmet Nejat AKAR: Pediatrics Resident at TOBB ETÜ Hospital
Elvan ODABAŞI KANAR: General Director of Formeo / Founding Dietitian
Elif Ajdar ÖZEL: PERYÖN's President for Central Anatolia
Osman ÖZDEMİR: Director of Human Resources at Türk Traktör
Devrim AKSU: Director of Human Resources at ASELSAN
Engin ÖNCÜOĞLU: Board Member at Öncüoğlu Architecture
Ahmet Fethi AYHAN: Technology Group Director at Türk Telekom
Murat KARAÖZ: Cyber Security Specialist Engineer at Havelsan
FIRMS WHICH TOOK PART IN TOBB ETÜ "CAREER AND COOPERATİVE EDUCATİON DAYS"
ACTECON REKABET ve REGÜLASYON DANIŞMANLIĞI
AF MERCADOS EMI
ALGIDA
ARÇELİK
ASELSAN
COCA COLA
DEMİR EXPORT
DOĞADAN
EMESYS
ERKUNT TRAKTÖR SANAYİİ A.Ş.
ESKİŞEHİR TİCARET ODASI
ETİ
FORMEO
HAVELSAN
LÖSEV
MERİH ASANSÖR
NG KÜTAHYA PORSELEN
NUHUN ANKARA MAKARNA
ONUR MÜHENDİSLİK
PTT
ROKETSAN
SAHAJA YOGA
SDT UZAY VE SAVUNMA TEKNOLOJİLERİ A.Ş.
TOBB ETÜ HASTANESİ
TÜRK TELEKOM
TÜRK TRAKTÖR
TORRECID
TRT WORLD & TRT AL ARABIA
TÜYAP
UNITED TOWERS