TOBB ETÜ Career and Cooperative Education Days '17 Took Place
6 YEAR(S) AGO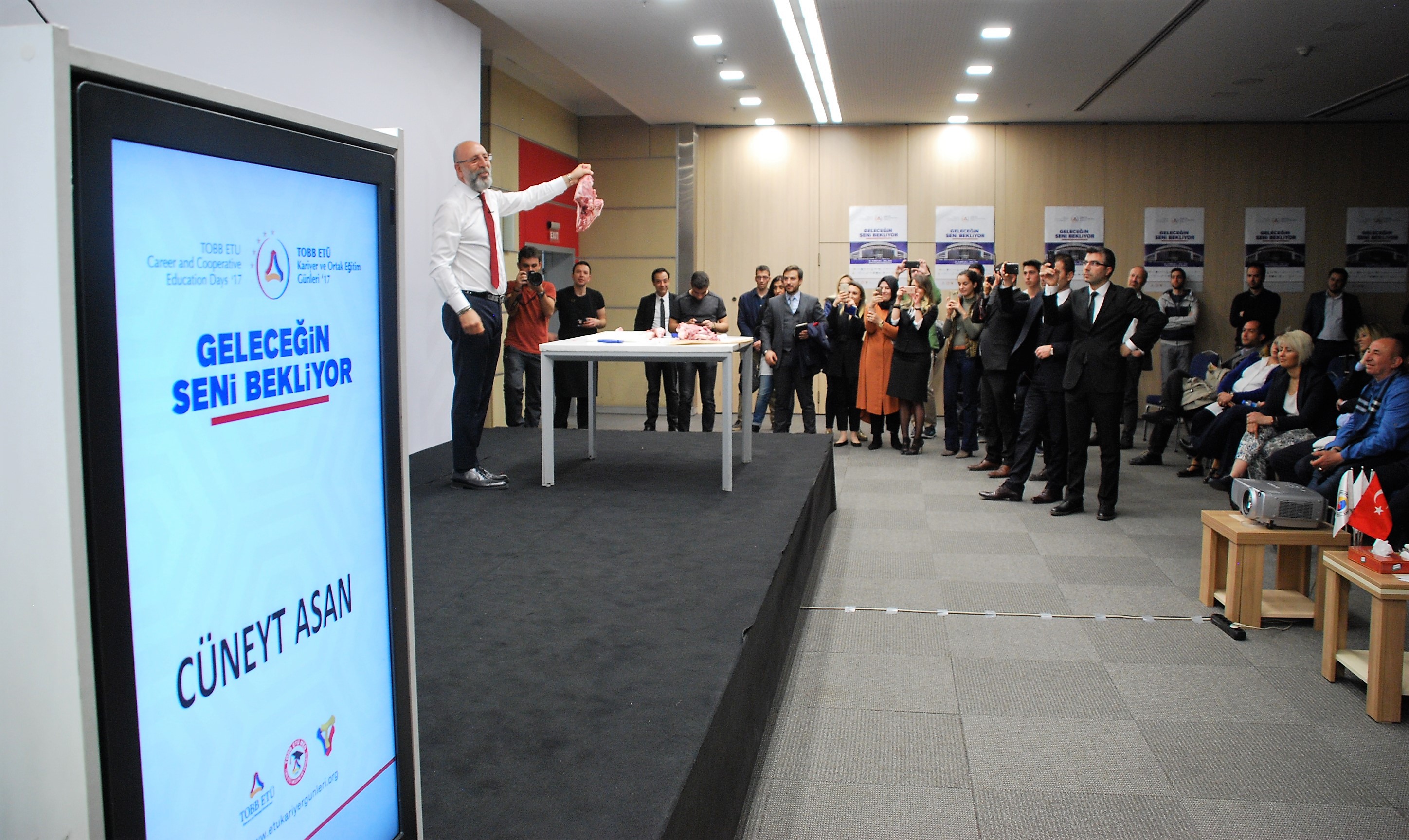 TOBB ETÜ Career and Cooperative Education Days '17 took place on 23 - 24 March, 2017, at TOBB ETÜ Convention Center. The opening speech by Prof. Yusuf SARINAY, Vice President, was followed by another by Ayşe Şule BİLGİÇ, the founder of Düşyeri Çizgi Film Stüdyoları, the creator of the cartoon "Pepee".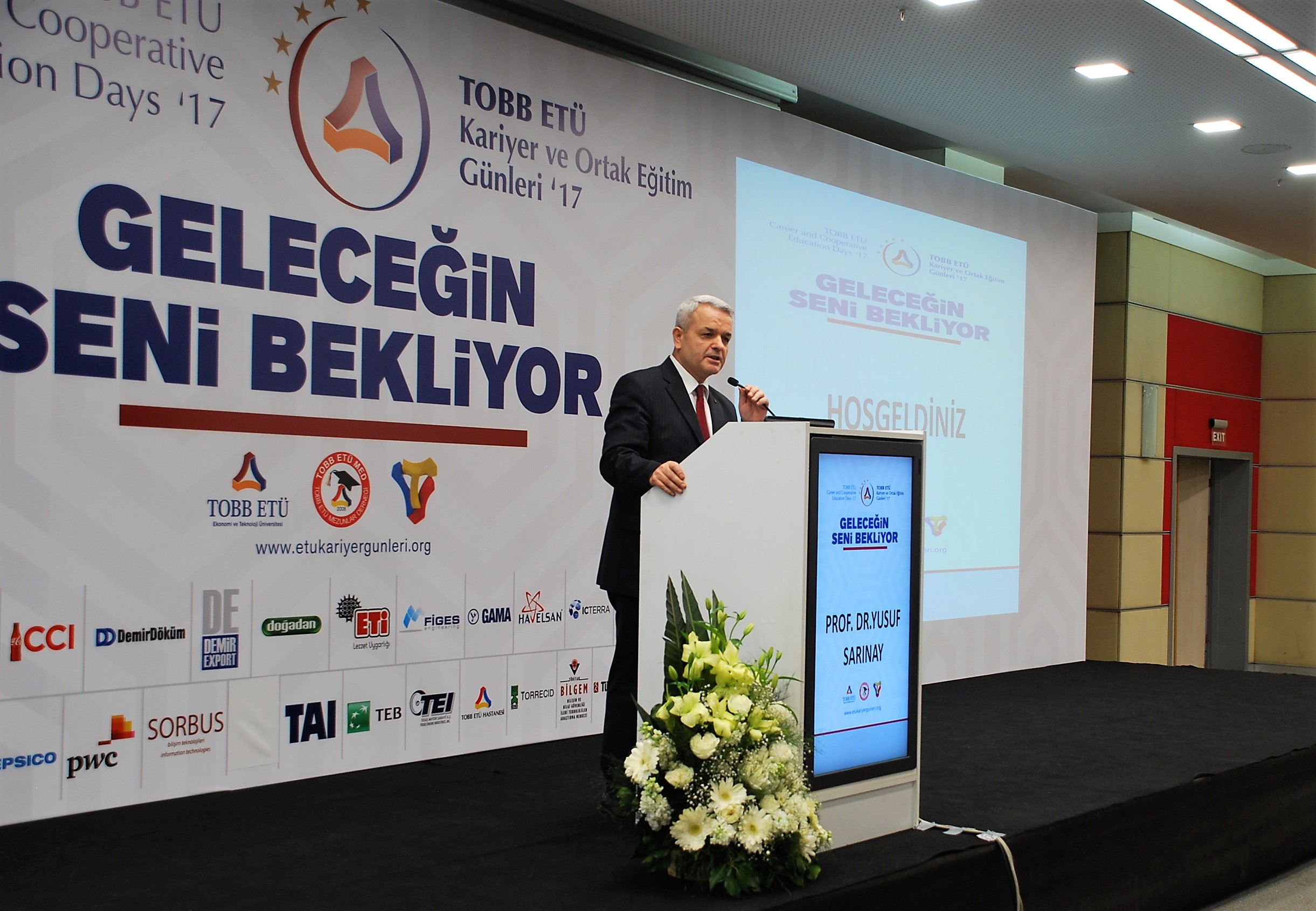 Noting that creating a cartoon specifically designed for Turkey was the pinnacle of her experience which included copy writing, movie set staffing, acting in series, and publishing a motorcycle magazine in a career which began as early as the days of high school and university, BİLGİÇ talked about the story of how "Pepee" was born, as well as about her objectives. BİLGİÇ said "at times, one can hit the rock bottom on the way to entrepreneurship and success. But one cannot stay there. It is most enjoyable to do something else to rise again, and to succeed."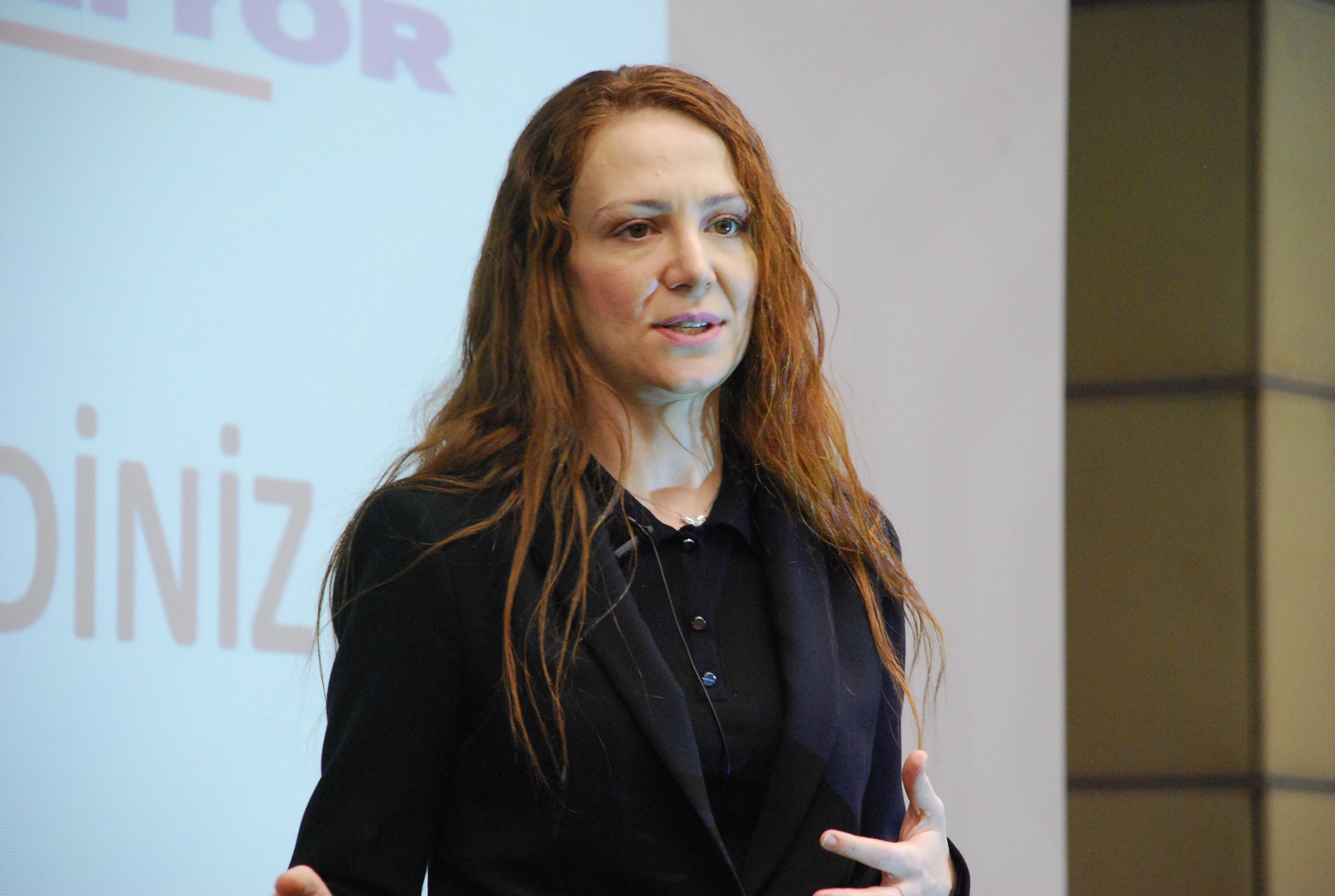 Yet another speaker who addressed the event on the first day was the Founding Partner of Günaydın Et, Cüneyt ASAN. After an energized presentation about his entrepreneurship experience which began in a shanty town and which culminated in the ownership of an international steakhouse, ASAN made a 'butcher show' at the end of his address.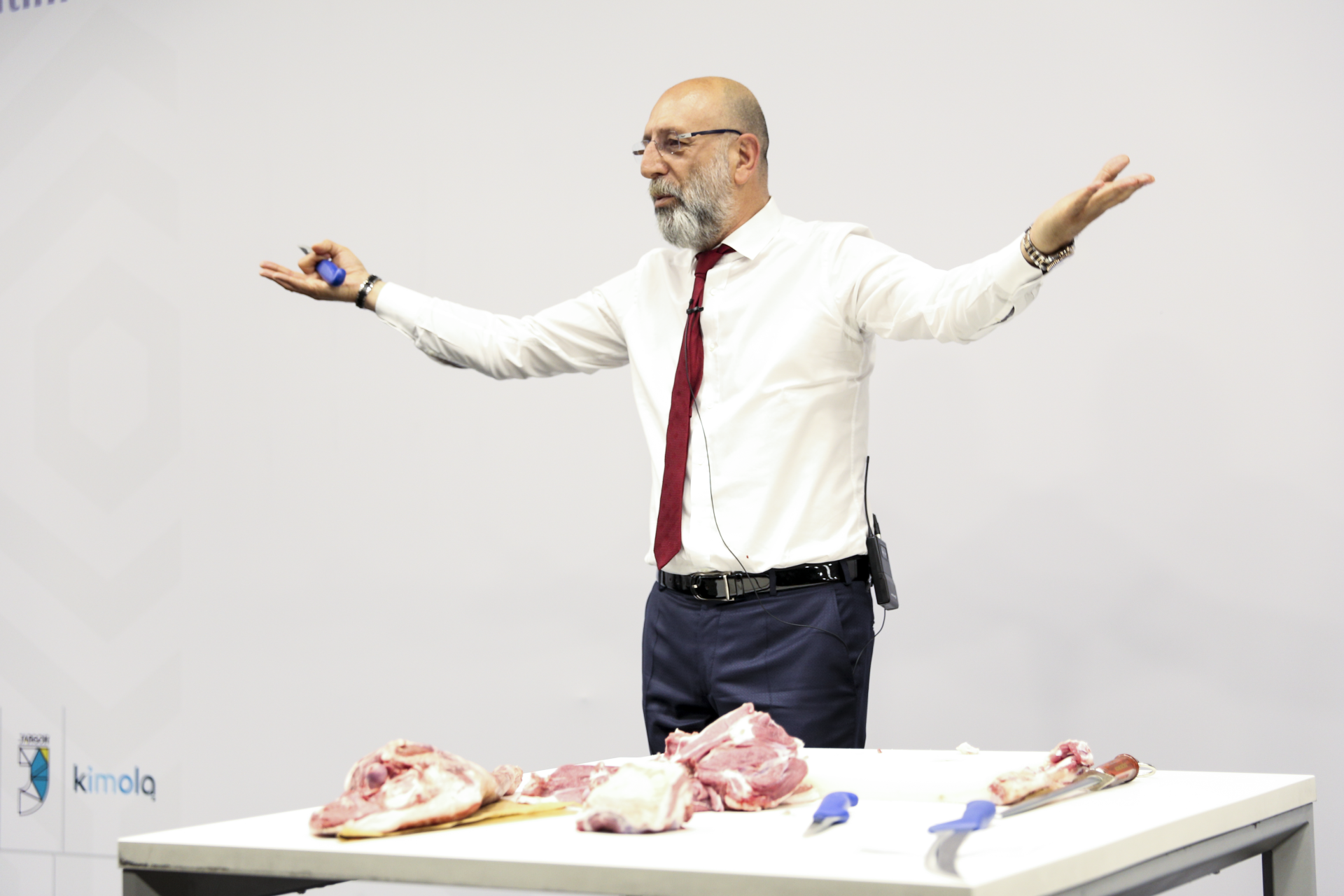 The first day of the event also saw KPMG's Senior Director Engin ÖLMEZ, PricewaterhouseCoopers Partner Murat SANCAR, Founder of Sorbus Information Technologies and GO Maint Me, Baran AK share their experience with the students.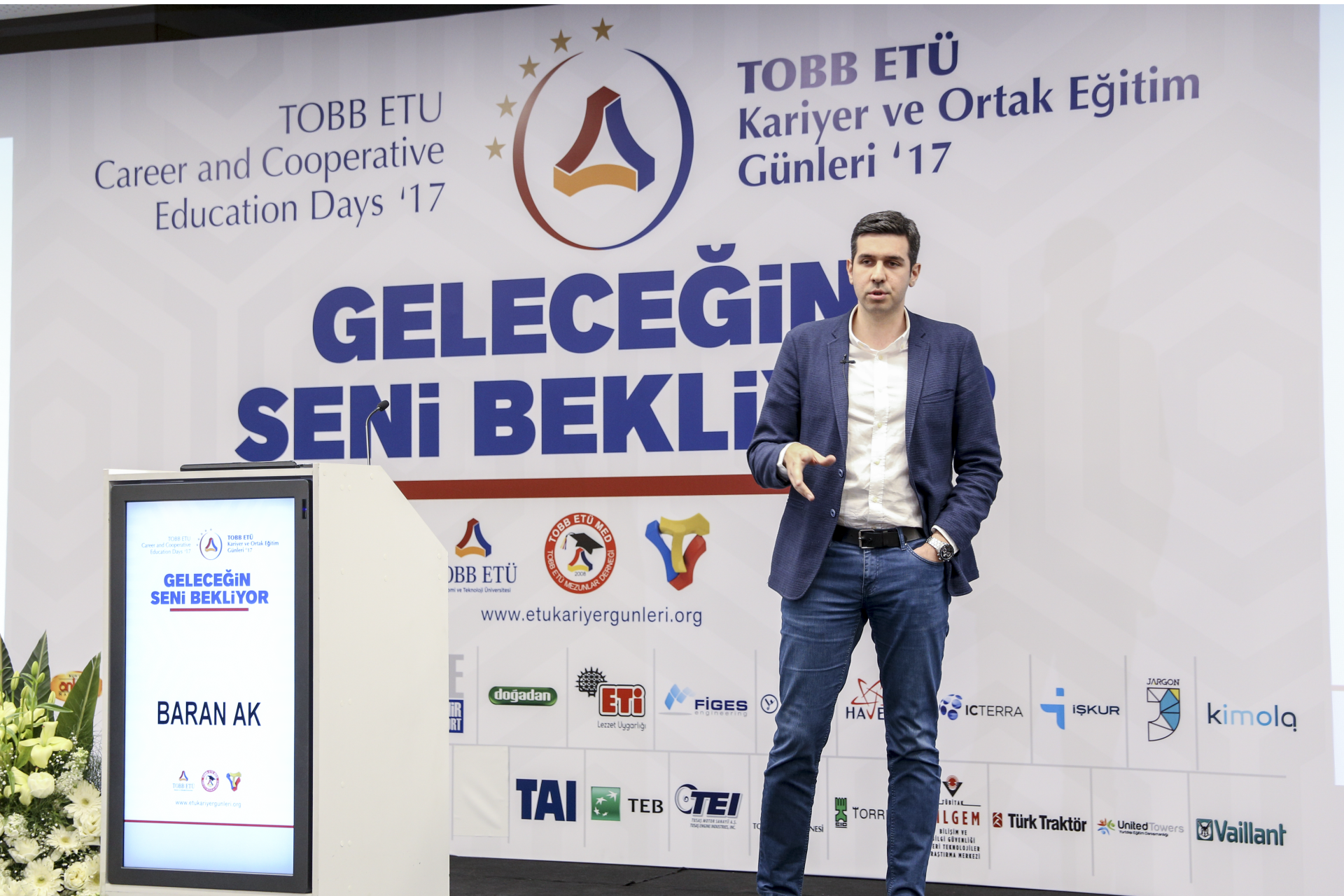 On the second day, Gülben YAĞCI, the Digital Marketing Director of Türk Ekonomi Bankası, Nihan URAL, Coca Cola's Talent Acquisition Manager, Mustafa SAVAŞ, the founder of Kimola, and Oğuz BENLİOĞLU, the Founder of Mikro & Management conveyed their experience to the students.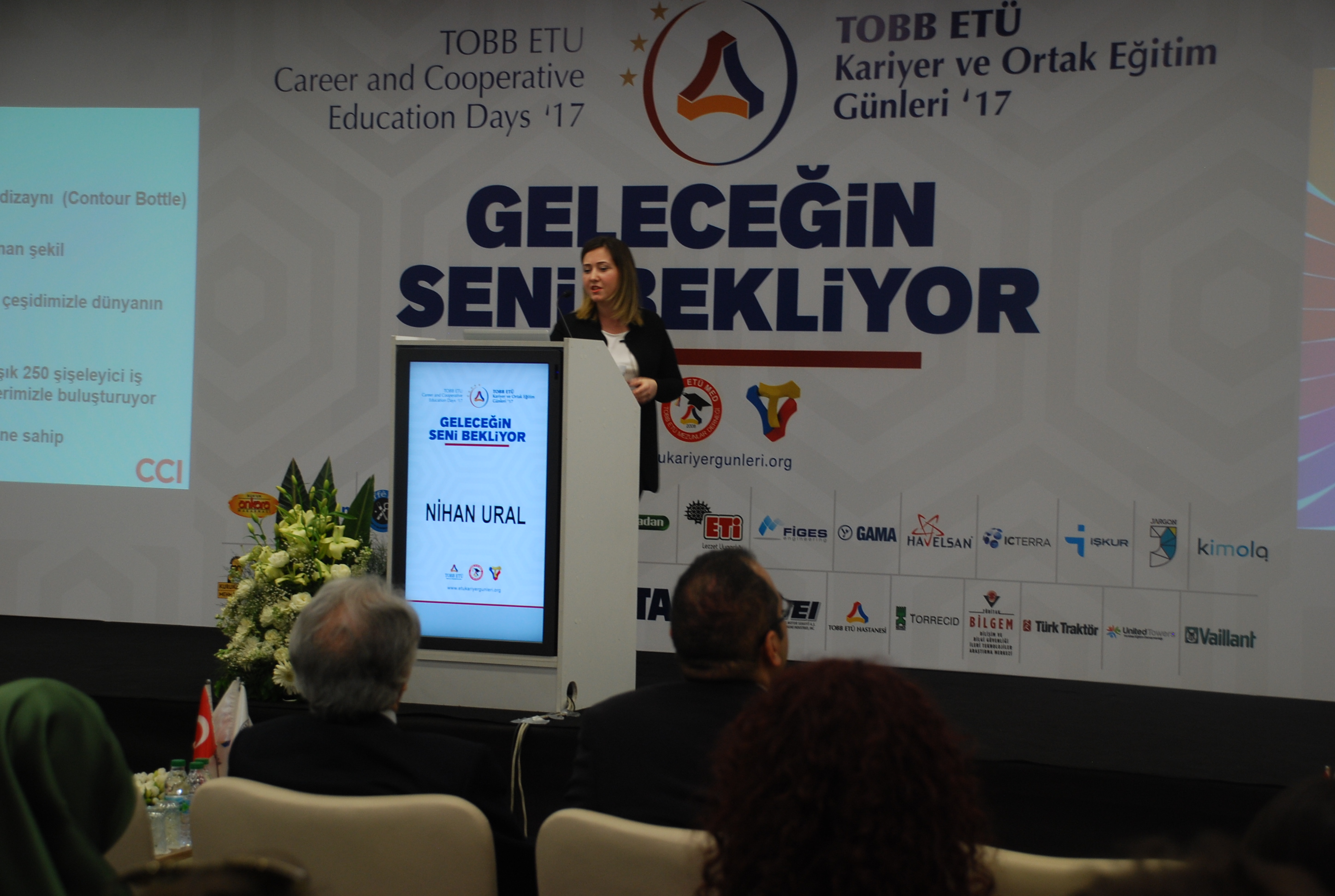 During the event, firms set up booths to provide information directly to the students, about cooperative education and work opportunities, answering their questions and receiving their applications. The following firms and enterprises took part in the event by setting up a booth: Nuhun Ankara Makarnası, ASELSAN, CaffeMio, Coca Cola, Demir Export, Doğadan, Eti Bisküvileri, FİGES, ICTERRA, İŞKUR, Kurukahveci Mehmet Efendi, Mağdenli Nakliyat, Onur Mühendislik A.Ş, Pepsico, PWC, Starbucks, TAI, TEB, TEI, Torrecid, TÜBİTAK-BİLGEM, United Towers, Türk Traktör, TOBB ETÜ Hastanesi, HAVELSAN, GAMA Holding, VAILLANT Grup Türk Demirdöküm, LÖSEV, SUSHICO VIAFLAT, Jargon Medya