Turkmenistan Delegation Visited TOBB ETÜ
7 MONTH(S) AGO

Turkmenistan Deputy Minister of Industry and Construction Products Bayramguly TATOV, Deputy Minister of Education Azat ATAYEV, Ministry of National Defense Armament Department Head of Rocket-Artillery Weapons Department Commander Garaja GARAJAYEV, Ministry of National Defense General Directorate of Civil Defense and Rescue Combat Department Head of Automatic Telephone Exchange Department Nazar NAZZYYEV , Ministry of Health and Pharmaceutical Industry General Pharmacists Union President Babaguly MEYHANOV, Ministry of Health and Pharmaceutical Arts "Türkmendermansenagad" Association President Allamyrat HOJAMBERDIYEV, Arkadag Provincial Health Department Head Yusuf ISHANGULYYEV, Ministry of Interior Arkadağ Provincial Police Director Suleyman ATAYEV, Arkadag Provincial Police Department Fire Safety Branch A delegation consisting of Director Nurbendi TAYMAZOV, Ministry of Construction and Architecture Seismic Structure Research Institute Director Rovshen SEYITLIYEV and Arkadag Province Rescue Team Commander Vepa BERDIMYRADOV visited TOBB ETÜ on April 8, 2023.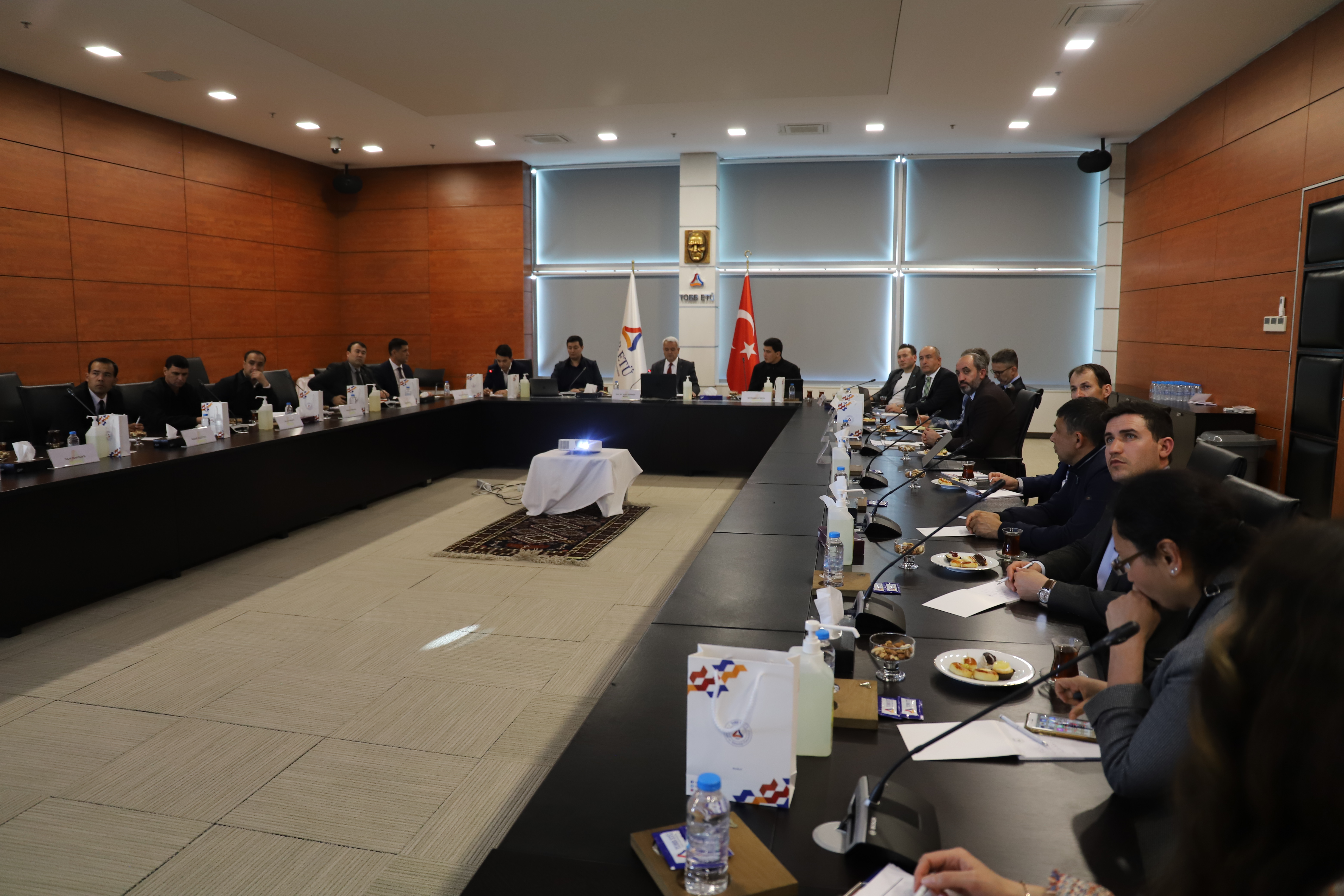 The delegation accompanied by Turkmenistan Ambassador and Cultural Attaché held a meeting with TOBB ETÜ Rector Prof. Dr. Yusuf SARINAY, Secretary General Gökhan Göksu, Head of International Entrepreneurship Department Assistant Professor Dr. Hakkı Arda TOKAT, Prof. Dr. Olgun Değirmenci and Technology Transfer Office Director Hakan KIZILTOPRAK. The delegation was informed about the education, research and international activities at TOBB ETÜ, and evaluated cooperation opportunities.
After the meeting, the delegation visited the TOBB ETÜ campus and the Technology Center and received information about the projects and studies carried out.