TOBB ETÜ Technology Transfer Office's 4th Happy Hour To Be Held on Thursday, 6 April 2017
6 YEAR(S) AGO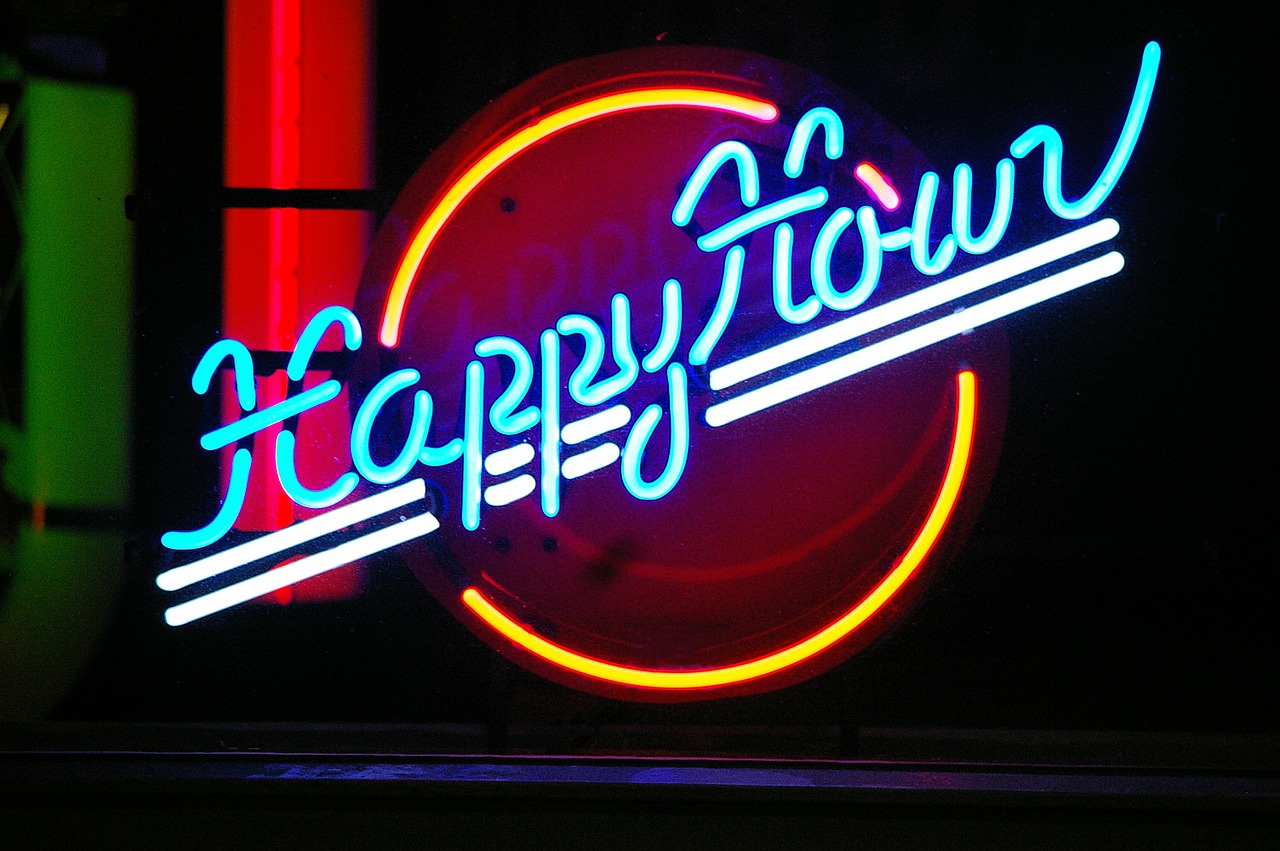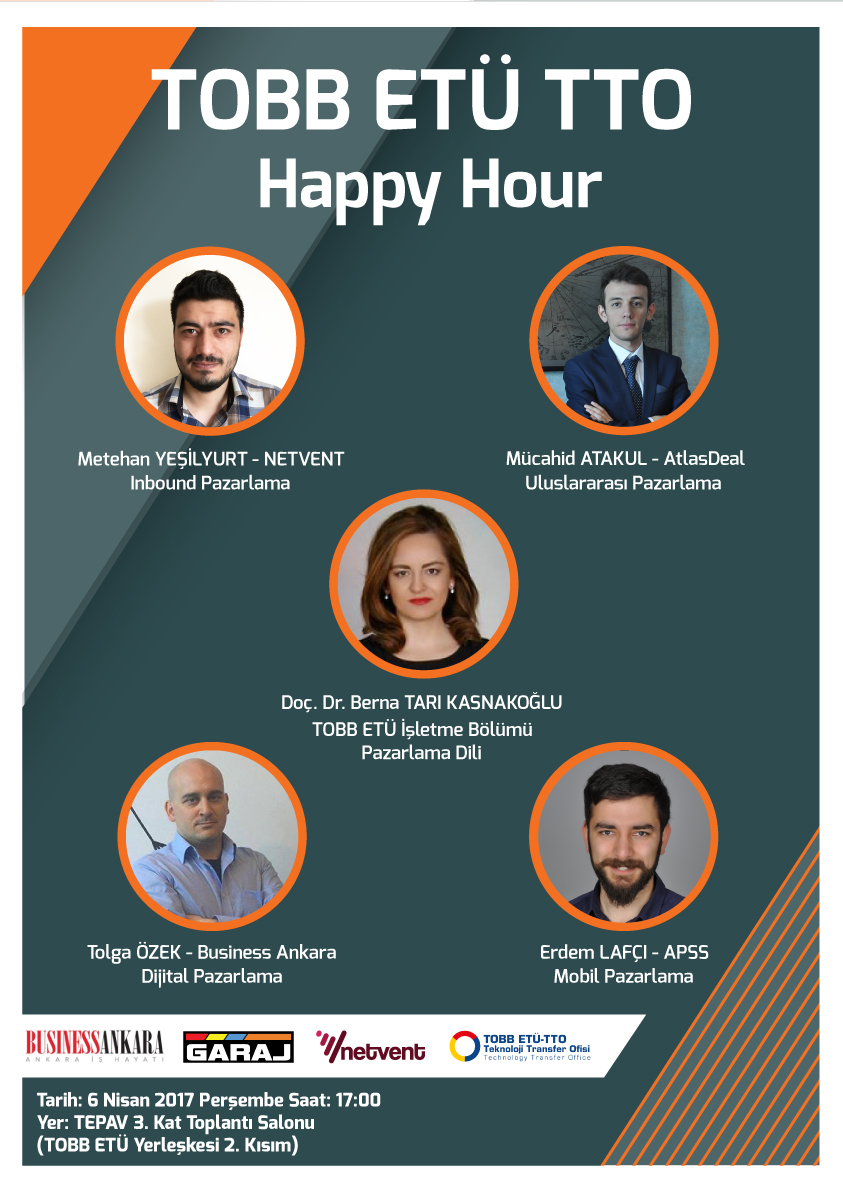 Having taken the venture in 2016 to organize seminars taking into account the needs of the teams operating at the GARAGE, TOBB ETÜ Technology Transfer Office Team is reaching out once again to the participants within the framework of its 4th event with an expanded scope, discussing anything related with "Marketing".
Digital Marketing (Tolga ÖZEK-Business Ankara): Tolga Özek is the General Director of Business Ankara, a Turkish website focusing on news from the business world and industry in Ankara. Furthermore, he also supervises Corporate Communications and Content Management at BerilTech, an internet innovations firm offering personal and corporate web solutions, as well as serves as the Marketing Director at kimkazandi.com, an online information portal regarding lotteries, promotions, and contests.
Mobile Marketing (Erdem LAFÇI-APSS): Erdem Lafçı has been working on mobile technologies and mobile applications for 7 years. He has been working with Google Developer Group Ankara since its establishment, and is a part of the team organizing Android Developer Days events. Furthermore, he serves as a co-organizer of the Mobile Monday team. Since 2014, he also engages in R&D activities regarding mobile technologies and develops mobile applications for corporations, through the 4PPS firm he set up with his team mates. In a time frame as short as 3 months, he managed to get a user count of 22 thousand per day with the Aword game he built. He is currently working on games hosted abroad.
International Marketing (Mücahid ATAKUL-ATLASDEAL) Mr. Atakul established a huge foreign trade network by attracting investments to the tune of 15 thousand dollars in the 1st round, and 405 thousand dollars in the 2nd round, with the artificial intelligence system he developed for international marketing.
Inbound Marketing (Metehan YEŞİLYURT-NETVENT): He is part of the first Inbound Marketing team of Turkey. Also appeared as a speaker at TEDX events, Yeşilyurt continues to provide consulting and training services in this field.
Marketing Language (Assoc. Prof. Berna TARI KASNAKOĞLU-TOBB ETÜ): Mrs. Tarı Kasnakoğlu is a faculty member of TOBB ETÜ, Department of Business Administration. She specializes on the risk perception of consumers, cultural consumption, plastic surgery consumption, and marketing of medicine.
Date: 6 April 2017, Thursday
Time: 17:00
Site: TEPAV 3rd Floor Meeting Hall
Click here for registration.