TOBB ETÜ Named the "Youngest Turkish University" to Find a Place in the Best Universities of the World List by THE
7 YEAR(S) AGO


TOBB ETÜ became the youngest Turkish university to find a place in the Global Universities Ranking for 2016-2017 announced by Times Higher Education (THE), a London-based higher education ranking agency.
18 universities from Turkey were listed among the 980 institutions from 19 countries, on the Global Universities List for 2016-2017 announced by THE. These include well-established state universities and some private universities. TOBB ETÜ managed to rank seventh among 18 Turkish universities named.
Having been included in the rankings for the first time, TOBB ETÜ found a place in the 601-800 tier. TOBB ETÜ was founded in 2003, with first student admissions taking place in 2004. Thus it became the youngest Turkish university to be listed by THE in its Global University Rankings for 2016-2017.
THE's assessment underline the references received for the publications by the faculty members, as TOBB ETÜ's greatest strength. THE's assessment is based on 5 parameters, covering teaching, international recognition, industrial revenues, research, and references.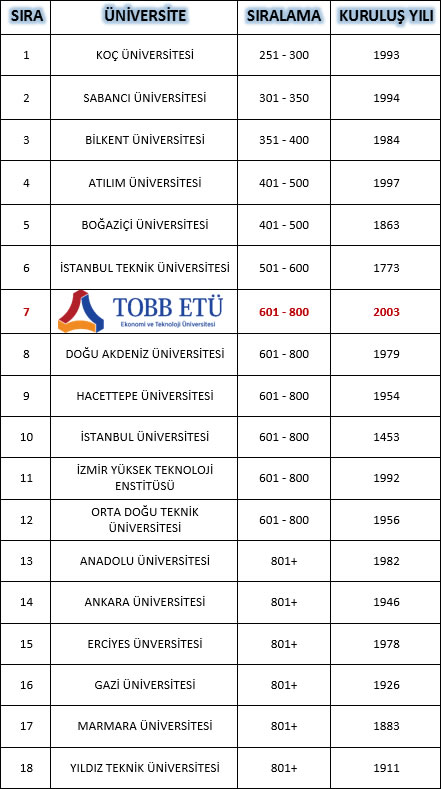 'Best Universities of BRICS and Rising Economies - 2017' is announced.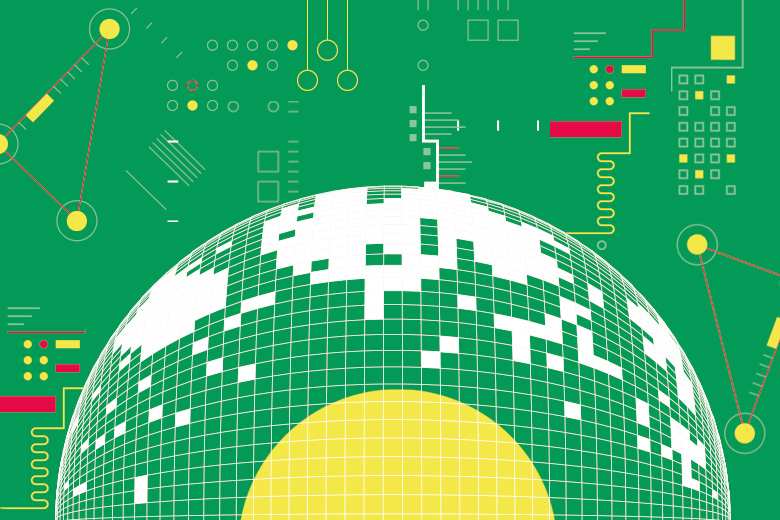 The list of 300 higher education institutions from all around the globe includes 16 Turkish universities as well. The youngest Turkish university named on the list, TOBB ETÜ achieved a great success by securing itself a place in the tier 201- 250 with its first appearance on the list.