Gazette ETÜ Had a Chat With Gizem Yılmaz, a Student of The International Entrepreneurship Department, and XBody Wellness Studio Entrepreneur
6 YEAR(S) AGO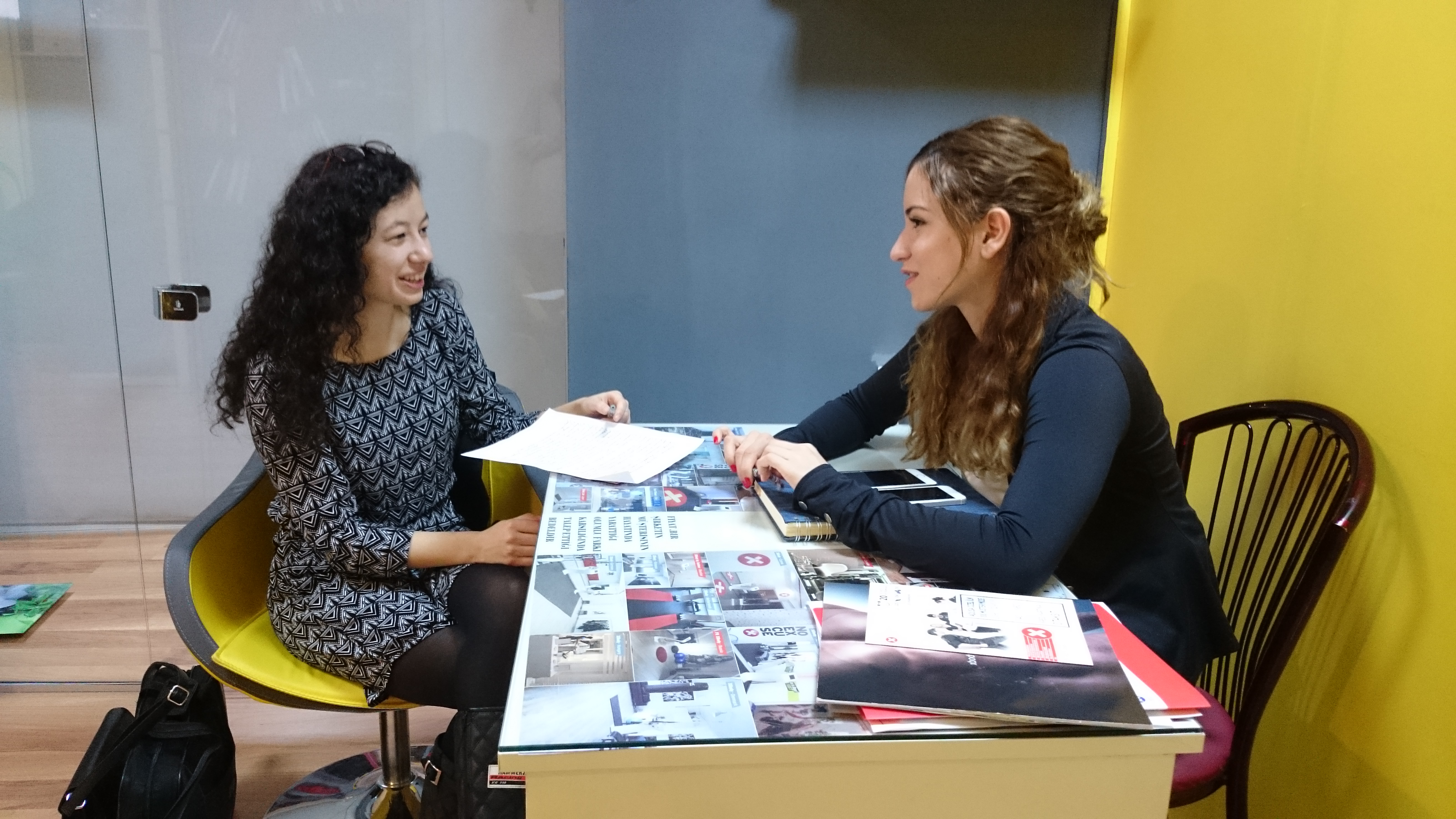 Gizem Yılmaz is currently enrolled at the International Entrepreneurship Department. She is also the owner of the XBody Wellness Studio at TOBB İkiz Kuleler Recreational Facilities. She has her books and notebooks by her side. She's studying for her exams, and managing the business of her new enterprise, XBody Wellness Studio. Taking confident steps towards becoming a successful businesswoman who ventured into her career during her studies at school, Gizem was kind enough to set aside some time to have a chat with us, about the department she is enrolled at, and the secret to the success she achieved at such an early age.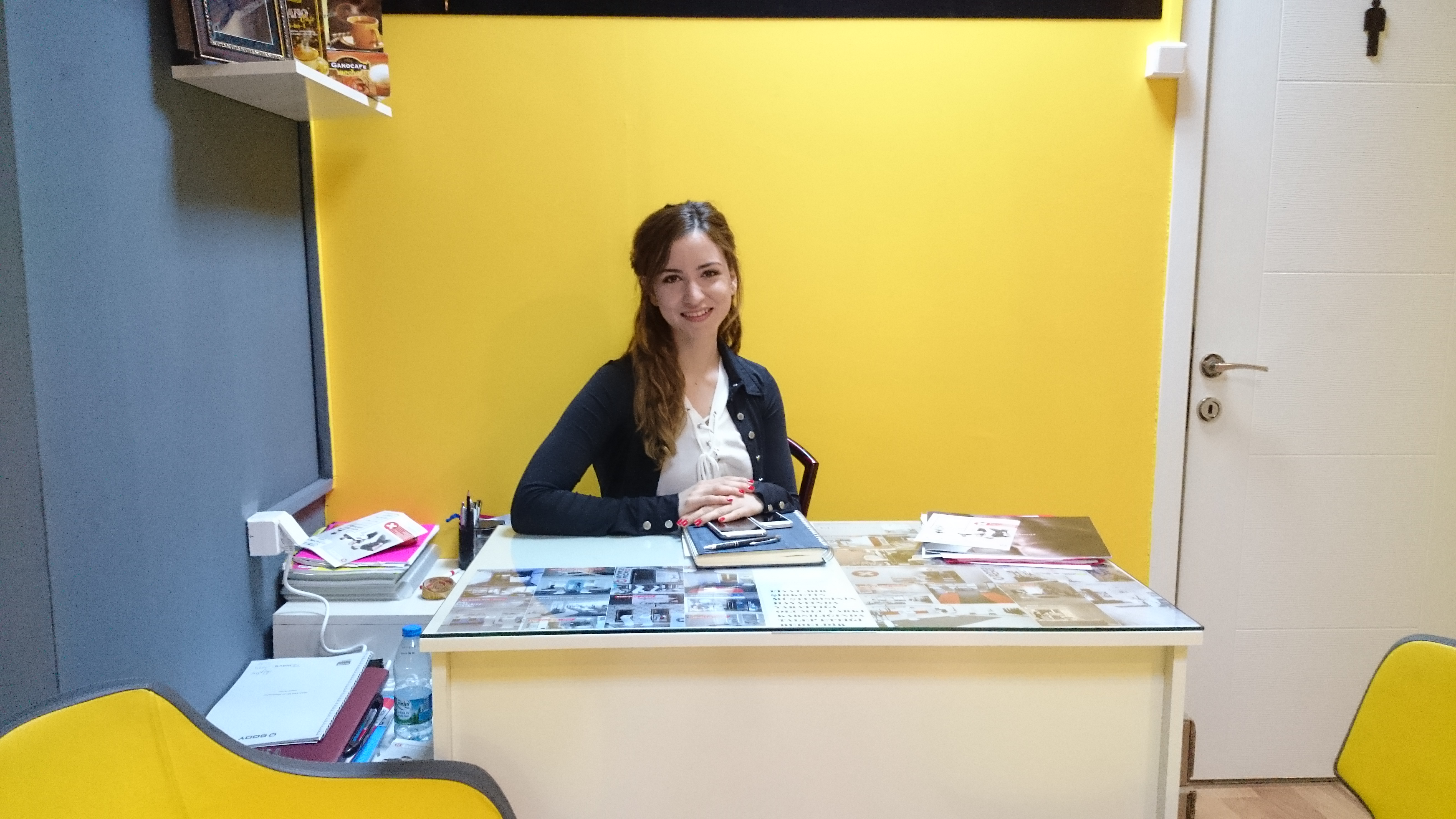 Dear Gizem; we would like to thank you for accepting Gazette ETÜ's interview request. Could you please tell us a bit about you?
My name is Gizem Yılmaz. I am 22 years old. I am enrolled at the International Entrepreneurship Department at TOBB Economics and Technology University. I am also the owner of XBody Wellness Studio.
The International Entrepreneurship Department is a fairly new development in Turkey. It is a department which is only recently starting to bear fruits. Where did you get the inspiration for choosing this department?
Let me start with how I was accepted by the department. When I was studying for the university exams, mom asked me about the department I wanted to study in. Even though I wanted to study law, I also dreamt about an international career. In the Promotion Days at TOBB Economics and Technology University, I learned about the existence of the International Entrepreneurship Department. When I made some research about it, I realized that it was exactly what I was looking for, and then some. It is important for one to engage in a business she loves. I am enrolled in a department which feels like tailored for me.


You have also studied abroad for some time. Did you get those opportunities thanks to TOBB ETÜ?
Yes, for 3 months, I received language education at the Taras Shevchenko University in Ukraine. I will go abroad again. This time, it will be Moscow State University. I will take trade, economics, and law courses.
Let's talk about XBody' for a while. Where did you get that idea?
I have been doing fitness training for 3 years. I have my own recipes to ensure a healthy diet. I bake cakes of various flavors, without using any oil, flour, or sugar. My friends would often ask about my advice for a healthy diet. I shed 15 kilos through regular exercise alone, without visiting a dietitian. I became acquainted with XBody while getting language education in Ukraine. When I inquired about XBody from an entrepreneur's perspective, I realized that they were virtually unknown in Turkey, that they had branches only in Istanbul, and their organization in Turkey was lacking in breadth. I thought "Wouldn't it work in Ankara?" Upon my return to Turkey, I started work on this matter. Then, I got fitness trainer and XBody trainings. I personally trained the classes till the trainers got used to the setting. For me, the location was of utmost importance. Opening up a studio at TOBB İkiz Kuleler Recreational Facilities put me at a substantial advantage.
You are still enrolled at the school, right? Why didn't you wait for graduation before opening up this business?
Yes, I am still a student. I actually have my books at the studio, and I study for the visas. I couldn't wait though. In business, achieving a first in a given market, introducing something new is very important. This was a great opportunity to set up my own business. Upon my return from Ukraine, I embarked on the project right away.
But what makes XBody stand apart from other branches of sports?
When you have fitness training, you train only the muscles on the surface. With XBody, on the other hand, an equipment ordinarily used for physiotherapy is adapted to sports purposes. You use special pieces of equipment. These stimulate your muscles using currents. In other words, as you train your leg muscles, the muscles on your arms also get trained. 20 minutes of XBody training is equal to 310 minutes of fitness training. In other words, training with XBody on just two days of the week would suffice. It is of particular interest to those who have a busy work schedule. Furthermore, we stand apart from other gyms. The studio is allocated just for you. Upon your first visit here, we ask you to fill out a form. That form inquires about any existing conditions you may have. For instance, the exercises clients suffering from hypertension are customized specifically for them. The customization of the diet also follows similar rules. In other words, at XBody, we work with our clients on an individual basis. That is why we get very quick results.
Can everybody exercise with XBody? Is there an age limit applicable?
We prefer to work with people older than 16 years of age. We'd rather not work with those younger than 16, as they would not yet have completed their muscle development. Aside from that, XBody can be used for anyone from any age group. People suffering from medical problems can also come. The only exception is the people with pacemakers. We cannot serve them due to medical reasons.
Do people we know from the school use XBody as well?
Of course. For instance our business administration professor is right now having a session. My friends from the school also do come.
Right now, you're a glaring success. To boot, you achieved it before even graduating. You are both a student, and a businesswoman. On the one hand, you study for your classes and exams, and on the other, you run this place. What would you recommend to fellow students in the International Entrepreneurship Department and other departments? What is the secret of your success?
It is crucial to know what you want from life, and to know yourself well. If you are enrolled in a department just to satisfy your family, or stuck in a department you are not interested in just because the circumstances made you so, your level of success would naturally suffer. You should endeavor something if and only if you want to and you are interested in it. My story encouraged my friends in my department as well. Now, they will be visiting Russia. I think they should go to Russia not just to have a vacation, but to check out on the business opportunities. They should investigate and review the similarities between the economic outlook of Russia and Turkey. They should discover opportunities available there, but not here. They should ask themselves the question "what can I do on my return to my own country?" In other words, if they apply an entrepreneur's perspective, they would really be in a good position on their return. Furthermore, to truly succeed, one should have an open mind for business. When the need arises, one should not say "I can't do it; it's not my business." One of the greatest secrets to my success is to try and take part in any piece of work I can get into.
Thank you Gizem, for having us, Gazette ETÜ for a little chat. We wish you continued success in your endeavors. We would like to share the contact information of XBody Wellness Studio, for those who would like more detailed information.
Mobile: 05303120689
Facebook: XBody Wellness Studio TOBB
Instagram: xbodyankara xbodyturkiye

Interview: Aybike Aydemir