LevelUp'17 to Bring Entrepreneurs and Potential Entrepreneurs Together Is to be Held at TOBB ETÜ On 1-2 June
6 YEAR(S) AGO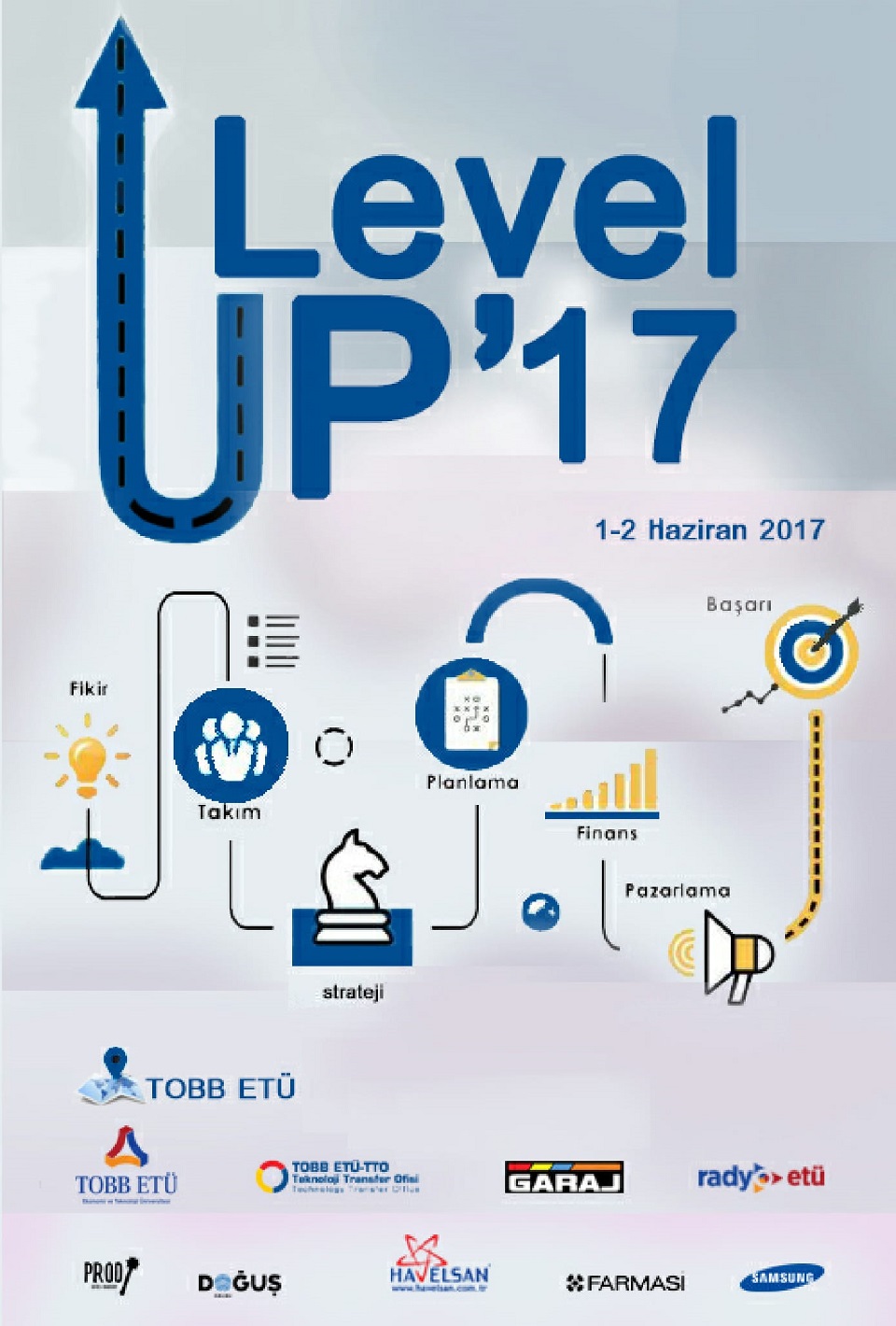 The LevelUp'17 event organized through the cooperation of TOBB ETÜ Technology Transfer Office (TTO) and Radio ETÜ, with the intent of evolving into a tradition, is set and ready to give the participants from all around Turkey, as well as the representatives of Technology Transfer Offices / Technoparks from other universities, two brimming full and exceptional days.
The participants in LevelUp'17 to be held in cooperation between TOBB ETÜ TTO, GARAGE, and Radio ETÜ will get the chance to listen to the experience and knowledge transferred by experts and entrepreneurs for 2 days, and to exchange expertise and experience by getting to know these individuals personally.
Moreover, the participants will get the chance to see the distinct and creative projects the teams operating at the GARAGE with the support of the Technology Transfer Office of our University have been working on, and will be exhibiting at the event.
In addition to sessions to provide knowledge and experience about professional life and entrepreneurship, the participants of LevelUp'17 will also get the chance to chill out at various events arranged for the evenings of the 2-days event, with a view to helping the participants to get to know each other, to engage in networking, and simply to end a tiring day.
LevelUp'17 to encourage learning, having fun, and creative thinking is waiting for you, the esteemed participants!
You are most welcome to LevelUp'17, where you will improve your leadership skills and learn new things, discover your potential and prepare for the business life, and get to meet new people and have lots of fun while doing so.
Click here to check out the details of the event.