A Letter From The Graduates of The Faculty of Law
4 YEAR(S) AGO

TOBB ETÜ, Faculty of Law has been admitting students since 2009, and had seen its first class of graduates to leave the school in the academic year 2012-2013. The Faculty is delighted to be graduating its fourth class to join this important profession. We, as the Faculty of Law, keep an eye on our graduates even after graduation, and enjoy our share in their achievements.
We are proud to see a substantial majority of our graduates to embark on graduate studies, achieve success in judge employment exams, or work in leading law offices of Turkey.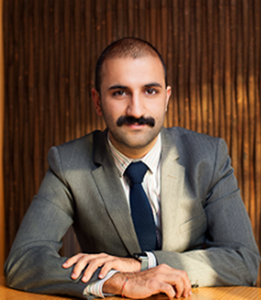 Yalçın Umut Talay
Faculty of Law Graduate, Class of 2014
Having ranked 33rd in the Equally Weighted score category of the centralized university entrance examinations in 2009, I found myself in a position to realize my dreams about a faculty of law, and duly chose TOBB ETÜ, Faculty of Law, which was then admitting its first class of students. The education I received from the teaching staff at TOBB ETÜ, Faculty of Law, who are truly qualified, focused on providing solutions, and never shying away from opportunities to share their knowledge and experience made itself felt in practice even before I graduated, thanks to the approximately one year of work experience I got in the Cooperative Education Program. I got the opportunity to get experience as an intern in Belgium thanks to Erasmus Internship Mobility Program, as well as in one of the best and most institutionalized law offices of Turkey, the standing of which found its reflection in international listings as well, and finally in the legal department of the Union of Chambers and Commodity Exchanges of Turkey. The year I graduated from the Faculty of Law, I started my internship at Gün + Partners Law Office, one of the most widely recognized international law offices of Turkey, and since then I have been working as a lawyer there. Looking back, I can safely say that, TOBB ETÜ, Faculty of Law, with its robust academic education and curriculum coordinated well with the practice, offers its students a successful, distinctive, and international career.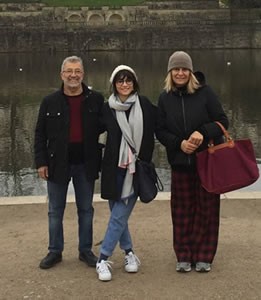 Ayşenaz Tahmaz
Faculty of Law Graduate, Class of 2015
An undergraduate degree in law requires patience, hard work, reading a lot, focus, awareness, and vision. What you get to learn throughout 4 years of studies would serve as the foundations of your career. However, what to build on those foundations, and how, is up to you, and you only. Today, I am delighted to start a career taking the correct steps, with the help and experience of my family, as well as our Dean, the University, and our esteemed professors. Having graduated from our faculty in 2015, I quickly began my master's studies on International Commercial Law at Nottingham University, one of the best schools of law in the UK. The whole process of applications for a Master's Program, as well as the years to follow showed me that TOBB ETÜ, Faculty of Law, as a family, will always stand by me through my career, even after my graduation. In this context, I should specifically mention our Dean Prof. Çiğdem Kırca and most valuable professors, who provided me references as well as support whenever I needed. At the moment, I am about to complete my thesis for my master's degree at Nottingham University.
Furthermore, I am serving as a project assistant in an international project executed by one of my leading professors, on International Corporations and Bankruptcy Law. My studies as a master's student and a research assistant at Nottingham University is not only a major responsibility, but also a privilege. In September, after submitting my thesis, I intend to make yet another dream of mine true, and start my internship as a lawyer in one of the best law offices of Turkey, which I have always had a keen eye on and was very willing to work at, and which stands out with its international partnerships. I believe that the legal professional friends of mine, who will proceed through similar paths, will always be able to achieve greatest successes, provided that they work hard and tirelessly.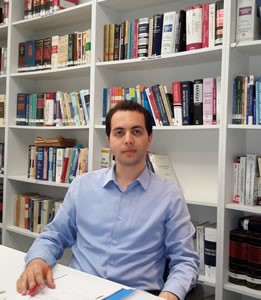 Enes Eser
Faculty of Law Graduate, Class of 2014
My education at TOBB ETÜ, a school where I graduated with the second highest GPA of my class at the Faculty of Law, started with the close interest and sincere attention my professors and the Dean of the Faculty of Law, not to mention the President of the University, in response to my success in the university entrance exams, where I was ranked 150th and 39th nationwide in the Equally Weighted and Verbal score types in 2009. TOBB ETÜ offered us numerous electives to enable us get specialized in our law education, along with the core courses of the curriculum any Faculty of Law in Turkey must provide. Among the instructors offering those electives, we had the opportunity to get courses from South Korean, German, and American professors, practically giving us the chance to get acquainted with and understand other cultures, not to mention the opportunity to work on the legal order of other countries. "American Contact Law", "Korean Economy and Culture" and "Common Law Theory and Application" are but a few of such courses. Even during my studies, I had extended full-time internships at the Law Office of İ. Yılmaz Aslan, one of the leading professors of competition law and consumer law in Turkey, and Esin Attorneys' Partnership Baker and McKenzie Istanbul Office game me both academic experience and practical work experience. The education I received and the experiences I accumulated helped me get an admission in 2014 for both Istanbul University, Master's Program with Thesis, in Private Law, as well as Marmara University, Master's Program in Applied Commercial Law where I am currently working on my thesis, not to mention paving the way for my employment as a corporate Lawyer at the Legal Consultancy of Albaraka Türk Katılım Bankası A.Ş., since 2015.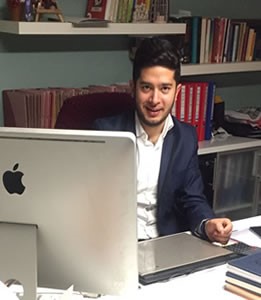 Mert Aytekin
Faculty of Law Graduate, Class of 2013
I graduated from TOBB ETÜ with a double major in law and international relations. The university one chooses certainly plays a major part in shaping the rest of one's life. One of the most important reasons leading me to choose TOBB ETÜ was the "Cooperative Education" program. I can safely say that this program took us to a point well beyond the reaches of the standard education numerous universities in Turkey offer. My first internship within the framework of the program was at "Esin Attorneys' Partnership", the Istanbul office of Baker and McKenzie, widely considered the largest international law office of the world. I had the experience of consultancy services provided to a mostly foreign clientele, at an office employing nearly 60 lawyers. My second internship was at "Verdi Attorneys' Partnership", one of the major law offices employing a staff of approximately 130 in Istanbul. The internship I had there gave me the opportunity to work in a number of different departments. After I completed my internship, I received a job offer and I started to work as a lawyer there. During my tenure, I served as a lawyer of leading firms of Turkey, in both court cases, and legal consulting processes. The confidence I derived from the experiences there, and the entrepreneurship vision instilled in us at the university, led me to set up Aytekin Law Office. At the moment, I work as a self-employed lawyer registered with Istanbul Bar Association. I cannot truly tell how happy I have been since my graduation, to this very moment, with my choice of TOBB ETÜ as my school.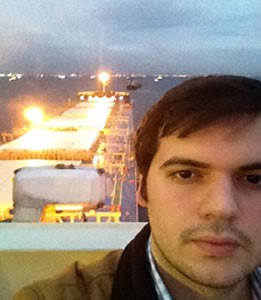 Ömer Hasan Kahya
Faculty of Law Graduate, Class of 2015
I was granted admission at TOBB ETÜ, Faculty of Law, as I ranked 3rd in whole Turkey in the centralized university exams in 2010, and I graduated as the 2nd of my class in 2015. During my time there, I got the opportunity to build a strong command of the legal theory, and to apply it through practice gained in Cooperative Educations. My last Cooperative Education was with a lawyer specializing in immigration and citizenship procedures in Los Angeles. It gave me a good chance to have a close view of the Anglo-Saxon legal system. Furthermore, I was part of the team to represent our Faculty for the first time, at the International Jessup Fictional Case Competition. After my graduation, I started my internship for working as an attorney, with Istanbul Bar Association. The first part of my internship was completed at a law office specializing in marine trade. During my time there, I worked in the field on arresting of ships, release of arrested ships, precautionary attachment, and rescue operations, gaining valuable experience. I am sure that these will be of much use during my graduate studies. I owe my progress on my track to the high-quality law education I received, and the foreign language proficiency I developed (the photo is taken in the aftermath of a rescue operation for a grounded ship).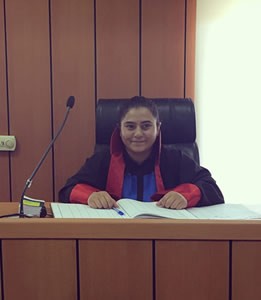 Funda Tekman
Faculty of Law Graduate, Class of 2014
In the centralized university examinations of 2009, I ranked 229th in whole Turkey. TOBB ETÜ, a young university back then, was granting admissions to its first class of law students. Despite being such a new establishment, the school quickly reached a level to compete with top universities, and made a name for itself. Such a performance signaled the likelihood of TOBB ETÜ evolving into the best school in Turkey in the not-so-distant future. I thought, back then, that getting a place at that school would serve as the topping of the cake my efforts through the long and windy process of preparations for university represented. And indeed it was. From my first day at the Faculty, to my graduation, I served as a witness to many seminal practices. The Cooperative Education program applied at TOBB ETÜ, entailing protocols between our Faculty and the government agencies deemed the top echelons of Turkey's legal establishment, and law offices deemed the best of their fields in the law circles of the country, gave us an extensive range of choice for internship. Thanks to such devoted work on part of our dean's office, I got the chance to work as an intern at three distinct law offices, one in Ankara, one in Istanbul, and another in Germany, not to mention my earlier internship at the Constitutional Court. I realized after graduation what an accessible rather than inaccessible academic staff that was open for consultation would mean for law education. As the graduates of TOBB ETÜ, Faculty of Law, we will always have the honor of being members of a faculty which gave the actual feeling of membership in a wider community through the sharing of knowledge and expertise with the students, at a university which courageously implements a system increasing the efficiency of theoretical education by putting it into the test of practical application. At the moment, I am at Adana Courthouse, completing my training as a Pre-Service Judge. This university made me realize that the future achievements were a product of the preferences of the current. We owe gratitude to our dean and all our professors.