Gazete ETÜ Had a Chat With Mr. Zengin, a Student of The Computer Engineering Department, About His First Book Which Sold 3000 Copies In Its First Month
6 YEAR(S) AGO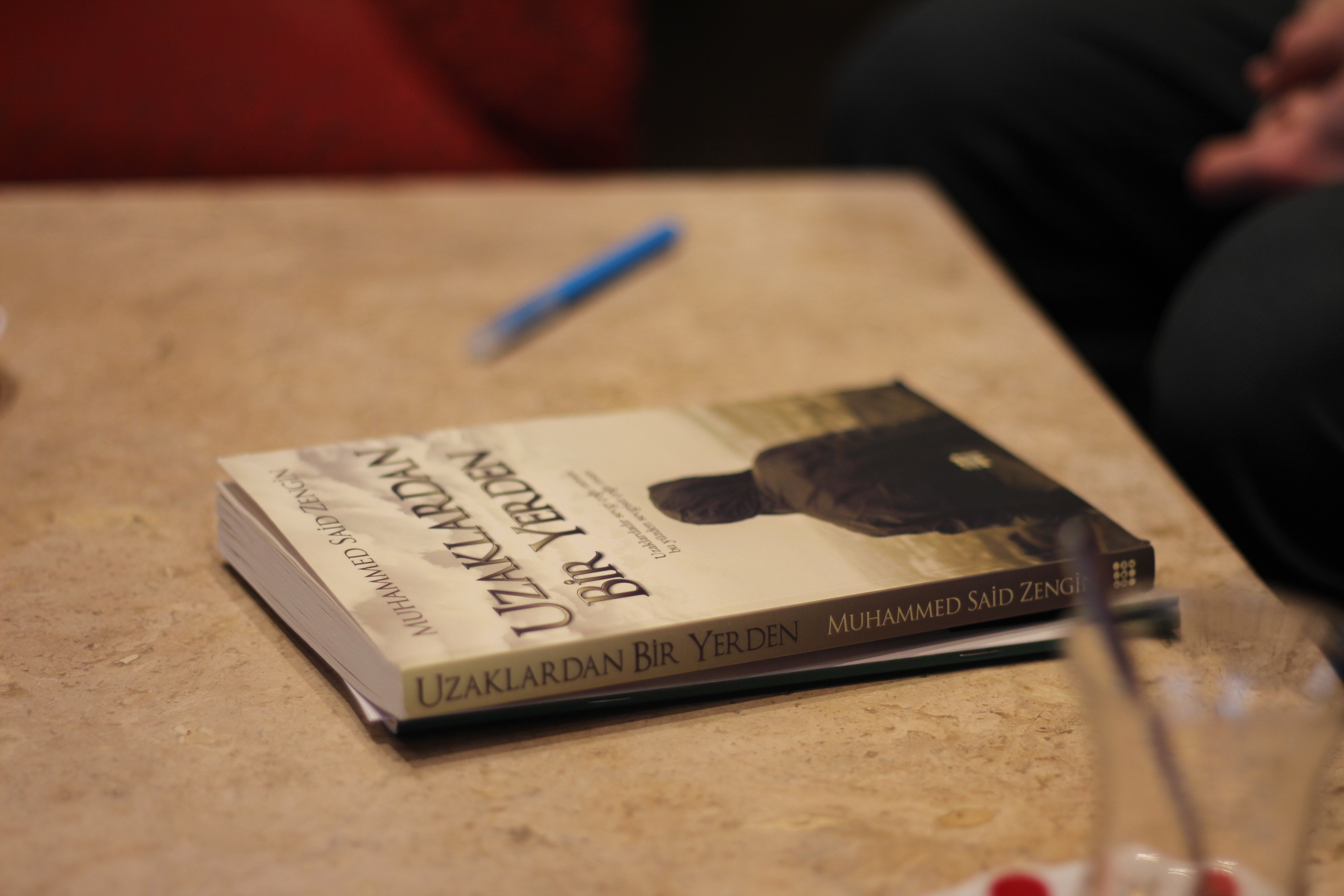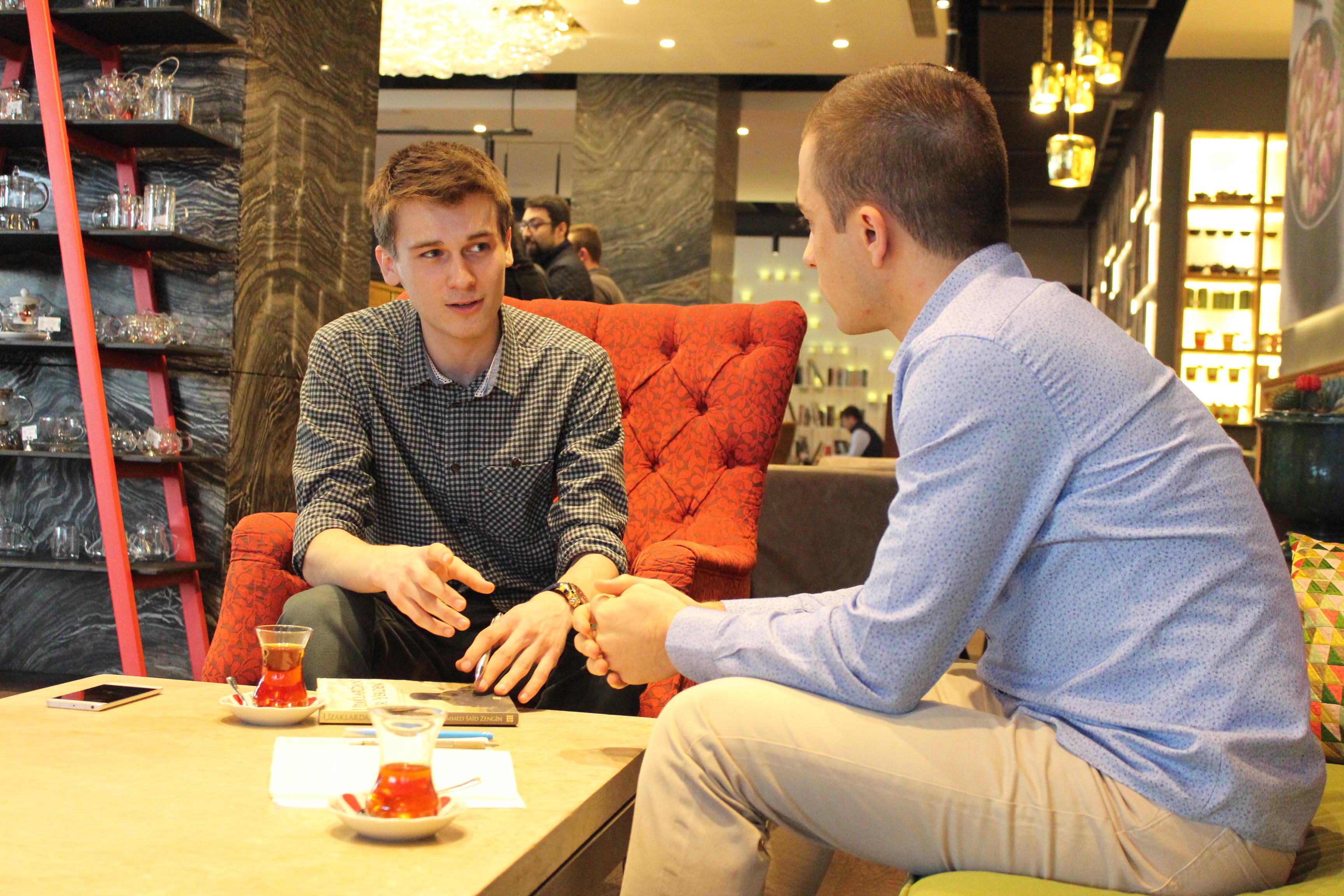 Gazete ETÜ had an interview with the freshmen Muhammed Said Zengin from the Computer Engineering Department. Having published his first book "Uzaklardan Bir Yerden" last January, Zengin talked about his fresh literature career, and the pieces he authored. Gazete ETÜ congratulates Said, and presents you with this enjoyable conversation to give aspiring authors a certain perspective.
Could you please tell us a bit about yourself?
My name is Muhammed Said Zengin. I was born in 1997 in Ankara, as the son of a father from Maraş and a mother from Aydın. Since then, I have lived here. I am a freshmen at the Department of Computer Engineering at TOBB University of Economics and Technology .
How did your interest in writing began? How often do you take the pen?
I was in the 11th grade when I came across the essays of Tarık Tufan. I can say that my interest in writing began back then. I continued to read, the books of İsmet Özel in particular, and I guess I developed a robust culture of reading. I had always been an avid reader; but then, I started writing as well. Since approximately 2014 I have been writing on various blogs.
I see that you had read a large number of books. Certainly your essays would bear the marks of the works you had read. What kind of books and authors are of most interest for you?
I mentioned Tarık Tufan previously. I also like the essays of Ali Ural and the books of Cemil Meriç. As my family is from Maraş, I am also interested in authors from Maraş. I love reading Cahit Zarifoğlu.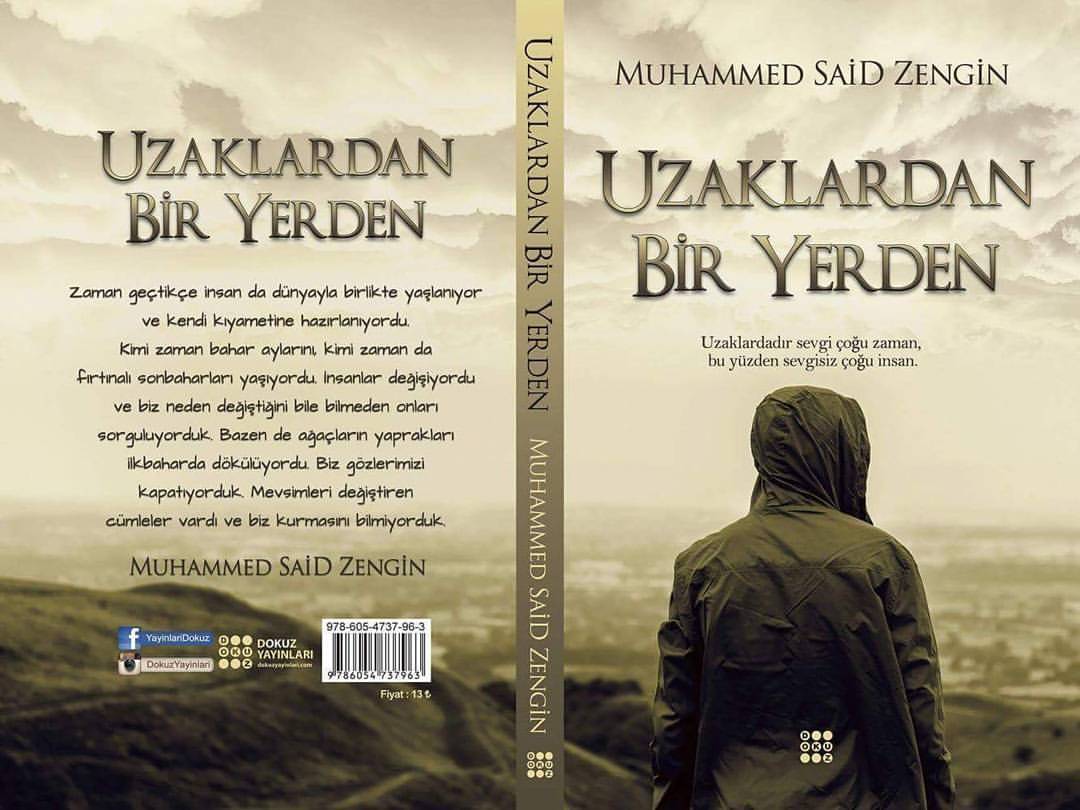 Could you tell us about the process of writing blog posts? Do you remember your earliest pieces? Your first share?
I don't remember exactly, but in the beginning, the blog was just for fun. I would write jokes. Thereafter, I started a blog of excerpts from various books. I still quote some authors now and then. Thanks to this blog, I started to spend more time with books. The foundations of my book rest on those days.
I am quoting your book: "Communicating is Helplessness." What do you mean?
What I write in the book are references to the experiences I have in real life. I quickly take notes on my phone about something I see on the subway. I make sure to note anything interesting I see. That is how the writing process starts. Previously I would just share what I wrote, without any editing. I thought it would affect its authenticity. Lately, I apply some small changes when producing the final versions of the texts.
How did you decide to author "Uzaklardan Bir Yerden"?
During my secondary school years, I wasn't really interested in books. My mom wanted one of her children to be an author. My pieces on the blog started to become really numerous. I even began to lose pieces I wrote on a notebook or on the computer. That is when I decided to compile them and come up with a book.
What was the reaction of your family and friends?
I can't say my friends are really aware of this, but my family was truly delighted. I grew up in a literate family which had a huge library at home. The said "Just write your book. We are ready to support you every way we can. If need be, we can have it printed as well."
You are still in the earliest stages of your authoring career. Do you have any plans for the future?
I am studying for a Computer Engineering degree, and I really want to work as an engineer. Of course I will continue to write, as a hobby. The pieces I wrote after the first book amount to nearly 50 pages now. I am also interested to see the reception the book draws. I guess I will publish another book, if people like what I wrote. The comments I received on the blog are really positive.
Can you tell us a bit more about the readers' interest? You attended Çukurova, Ankara and Konya book fairs. And you will soon attend the one in Samsun. How do you like the autograph sessions?
I have two more friends who have their own blogs. The names of their books are "Beklentiler Üzer" and "Filler ve Bulutlar". As we share the same publisher, we attend the autograph sessions together. People who know and like us from the blog want to come and meet us.
Did you expect such a reaction?
Honestly, I didn't expect such an enthusiastic reception. But many people like my pieces on the blog. People who like what I wrote want to buy my book as well.
Does your book include pieces which were not published previously on your blog?
Approximately twenty percent of the book was previously published on the blog. They are essays I don't want to see lost. I trust the lasting nature of the book more than that of a blog site. Other pieces on the book, however, will be new to all readers.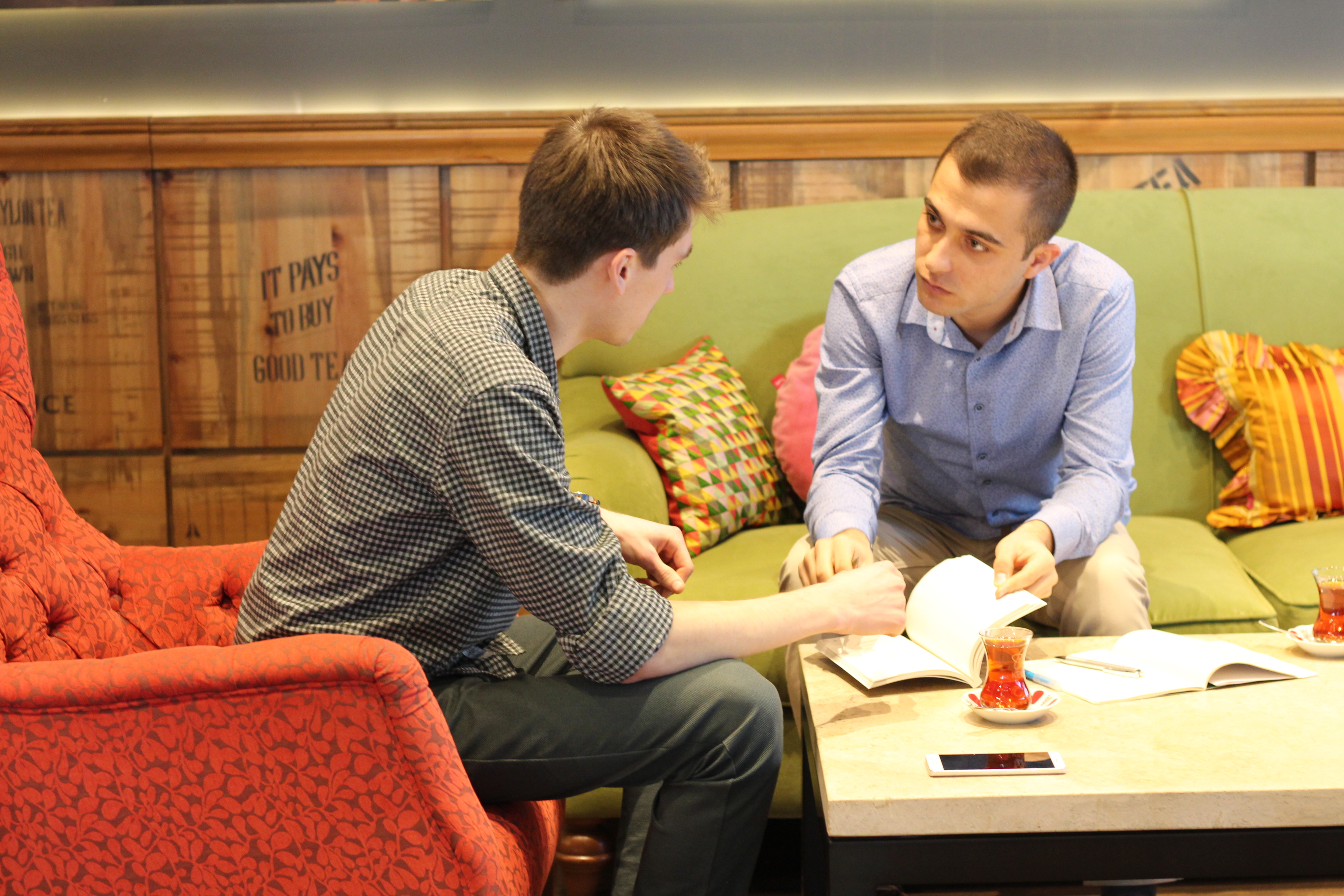 What is your opinion of next-generation authoring? Now writing is a digital activity, given e-books, blogs, et cetera. This question was asked numerous times, but I guess it would be better to direct it to a young author. What do you have to say on this?
Recently, in addition to blogs, a next-generation application called wattpad started to gain traction. I can't say I am a huge fan of it, but there are some authors who write there, and whose books sell in hundreds of thousands. I think the digital world encourages people to reading and writing, and that is a good development. But it also has a negative impact on quality. I believe, a book you can physically hold is more beautiful and lasting compared to one we read on the internet.
The book you wrote perhaps imposed substantial burdens on you. You have responsibilities before the publisher and your readers. And you have your courses at the school. Don't you have some difficulty in managing all these?
I took a leave from the school during the first semester. I used that time to complete the editing of the book. If I also had to attend school, I guess I wouldn't be able to handle all. The fact that the book was just published when I started with the school took its toll on the classes. Right now I am studying for the exams, and try to set aside some time for autograph sessions and promotional events. It is difficult to manage both together, but I do not want to choose between the two tracks.
What would you like to say to our readers, about the book? Why should they read "Uzaklardan Bir Yerden"?
I think they will learn about themselves through the book.
What does poetry mean for you? Did you start writing with poetry, a common practice with many authors?
Actually I started with essays. But I felt myself more comfortable when writing poetry. I think I do not need to observe strict rules of grammar. I play it by the ear, in a sense. And that is how I like it. When writing poetry, I feel more free.
When writing something, what is more important? Your taste or acclaim by others?
Honestly, I write what I like, rather than what others would. For instance, my older sister also reads a lot, and presents me some criticism of my pieces. Of course I welcome criticism, but when authoring a new piece, I proceed as I want to.
During its development, each book impresses its author in its own way. What was the impression "Uzaklardan Bir Yerlerden" left on you as you wrote it?
I love to write. People who did not know about my blog weren't aware of my writing. That is why I didn't feel much change. My audience was that of the blog, and it was a specific audience. What excited me most was to get the 'author' label to define me right after the publication of my book. But in general, not much changed for me.
Reading your book we noticed that you use quotations frequently. What do you think about arts in general... literature, music, theater etc.?
Usually I am not a huge fan of music, but it is true that I had some quotes on the book. I like to quote the passages which ring a bell, which stick in my mind out of the pieces I have read.
Your book is composed of four sections. These are "But what about our childhood, Heart breaks, Scene of the fire, Trial and error". Why did you divide the book into specific chapters?
The book is a compilation of the pieces I authored in 2-3 years. That is why there is no commanding theme. When I gathered together the essays on the book for the first time, it produced a mixed arrangement. That is why I felt the need to categorize them with reference to the topics involved.
The first page of the chapter "Trial and error" reads "They said 'Don't try, ever.' I am trying now." I guess a complaint is the overarching theme of the book. What is the object of your criticisms?
First of all, I have to say that I only write what I experienced personally. This book is mostly made of critical pieces. The reason is simple: That is what I started writing with. But I want to be more hopeful in my more recent pieces.
Does your mood change often? What is the impact of your mood on your works?
Of course my mood affects the pieces I write. But I usually don't reveal my mood to the people near me in my daily life. People near me usually think of me as a cheerful fellow. I guess the pieces in the book are rather gloomy, because in the early days, I would write only on my gloomy days, and would not write any in my happier moments. But now I am also taking note of my happy moments.
I guess there are people who do not find the courage to share their writings or to compile them in a book. Do you want to say anything to them?
I think if someone wants to write, she should do so. Thinking whether others would like or not is not necessary. Not everyone starts with marvelous pieces. One can improve her work through writing. For instance, in the beginning, I would write on forum sites. There was this animation forum. The youngsters would create animations there. And we would comment on their works, saying "it would be perhaps better this way". I remember writing 5-10 thousand comments on those forums, spending hours. But that is how I improved my writing.
Finally, do you want to add anything else about your book?
I think my book is a must read for book lovers.
Interview: Ahmet Suat Özdemir – Haydar İleli
Photo: Şule Demir