Our Graduate Volkan Keleş Started To Work At Apple, Where He Had His Cooperative Education
7 YEAR(S) AGO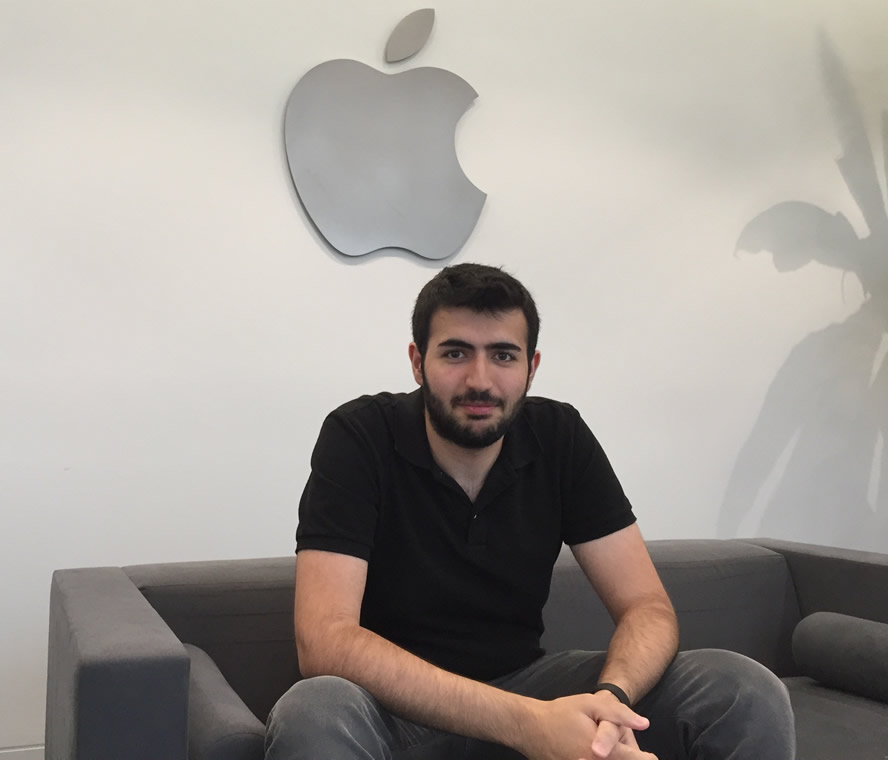 In the spring semester of 2015, Volkan Keleş, a student enrolled at the Department of Computer Engineering with 50% scholarship, started work at Apple in the US, to get his second semester of cooperative education.
Having worked on the "OpenCL-Compatible Multi-Core High Performance Accelerator Hardware Design" project at TOBB ETÜ Storm Microprocessor Laboratory, with the support of ASELSAN, Volkan gained substantial information on compilers in particular, thanks to the hardware-specific software development experience he gained there. During his tenure in the project, he took part in technical discussions on various internet forums, leading the compiler team at Apple recommend him apply for an internship at the group.
Volkan began his cooperative education in April 2015 at Apple's complex at Silicon Valley, and worked with the "GPU Compiler" team at the Development Technologies department throughout his internship. He took part as an Apple engineer in the World Wide Developer Conference (WWDC) event organized annually by Apple for software developers, and served in the team to provide technical support to the participants. Having completed 2 successive terms of cooperative education at the Silicon Valley, Volkan returned to Turkey with 8 months of experience at Apple, only to receive a job offer from Apple, even before his graduation from TOBB ETÜ. After his graduation in April 2016, Volkan started work as an engineer at Apple's research and development office in London by late July 2016.
As the Department of Computer Engineering at TOBB ETÜ, we congratulate our student Volkan Keleş, and wish him all the success in his future endeavors.