TOBB ETÜ GSTMF, İÇT202 DESIGN STUDIO Exhibition
6 YEAR(S) AGO

The selected works from among the fruits of İÇT2020 Space Design Studio II course offered by Assist. Prof. Ahmet Fatih Karakaya, Assist. Prof. Meryem Yalçın, Assist. Prof. Betül Bilge, and Lecturer Esin Dedeoğlu from the Department of Interior Design and Environment Design in Spring Semester 2016 - 2017, are shared with the students of the faculty, in an exhibition at the Technology Center Foyer.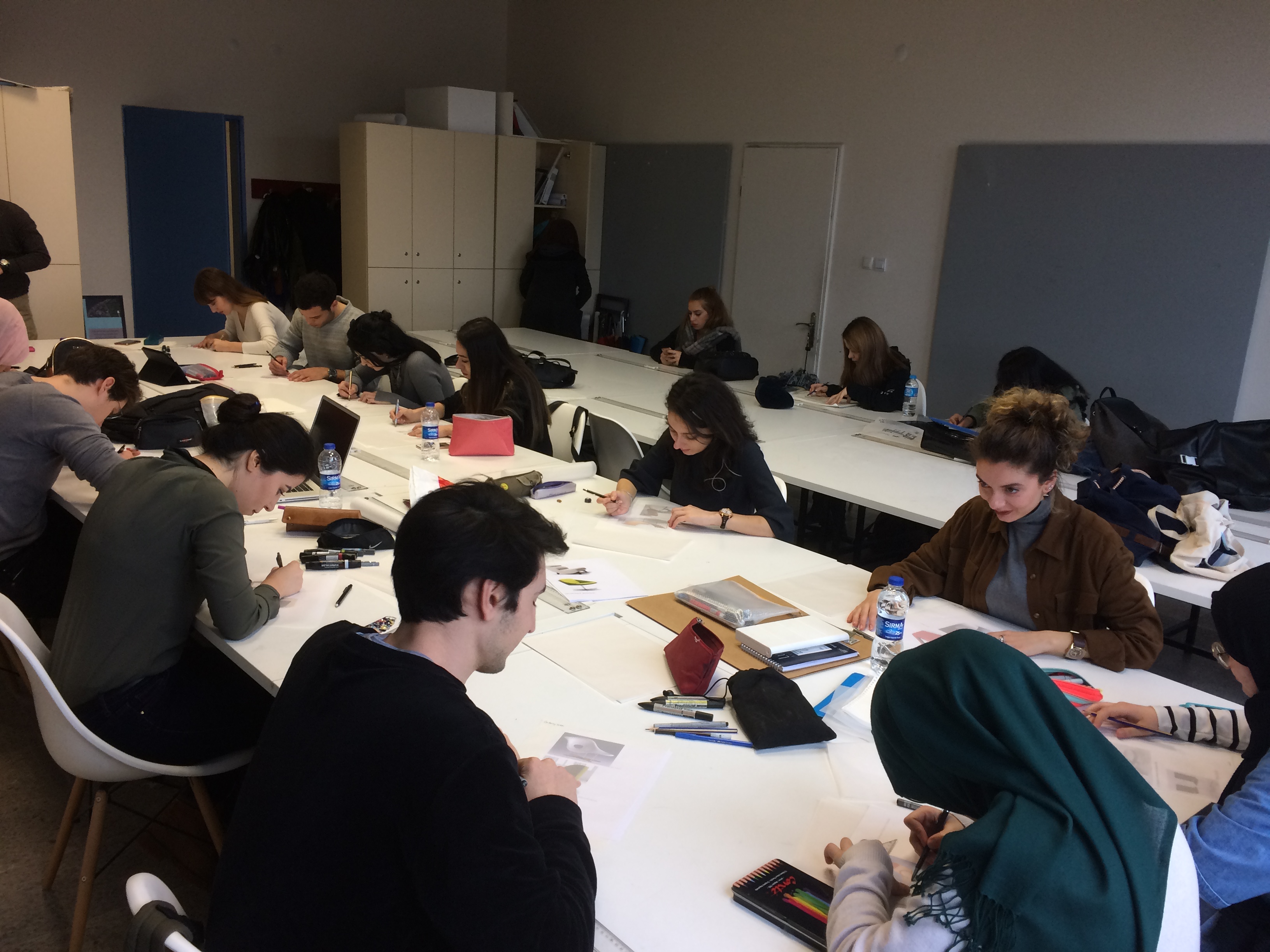 The project focusing on the problem of converting the 'Spare Parts Warehouse' of the General Directorate of Forestry, located right next to TOBB ETÜ campus, into an Arts Workshop to allow artists work on a periodical (6 months) basis, is expected to lead to the design of the space as one that would meet the needs of the artist selected by the student.
The exhibition will be available for viewing for 15 days.