Our students Become Stanford University's "University Innovation Fellows"
2 YEAR(S) AGO

Our students Aleyna Ece Yalavac, Ekin Al, and Omer Bahadir Orhan were accepted to University Innovation Fellows (UIF) program as Innovation Fellows, a program run by Stanford University's Hasso Plattner Institute of Design for their work under the mentorship of Dr. Zeynep Guldem Okem.
Aleyna Ece Yalavac (Economics and Industrial Engineering), Ekin Al (Economics), and Omer Bahadir Organ (Computer Engineering) have been accepted into the Hasso Plattner Design Institute (Stanford University)'s University Innovation Fellows (UIF) program. They are among 251 students from 65 universities in 15 countries.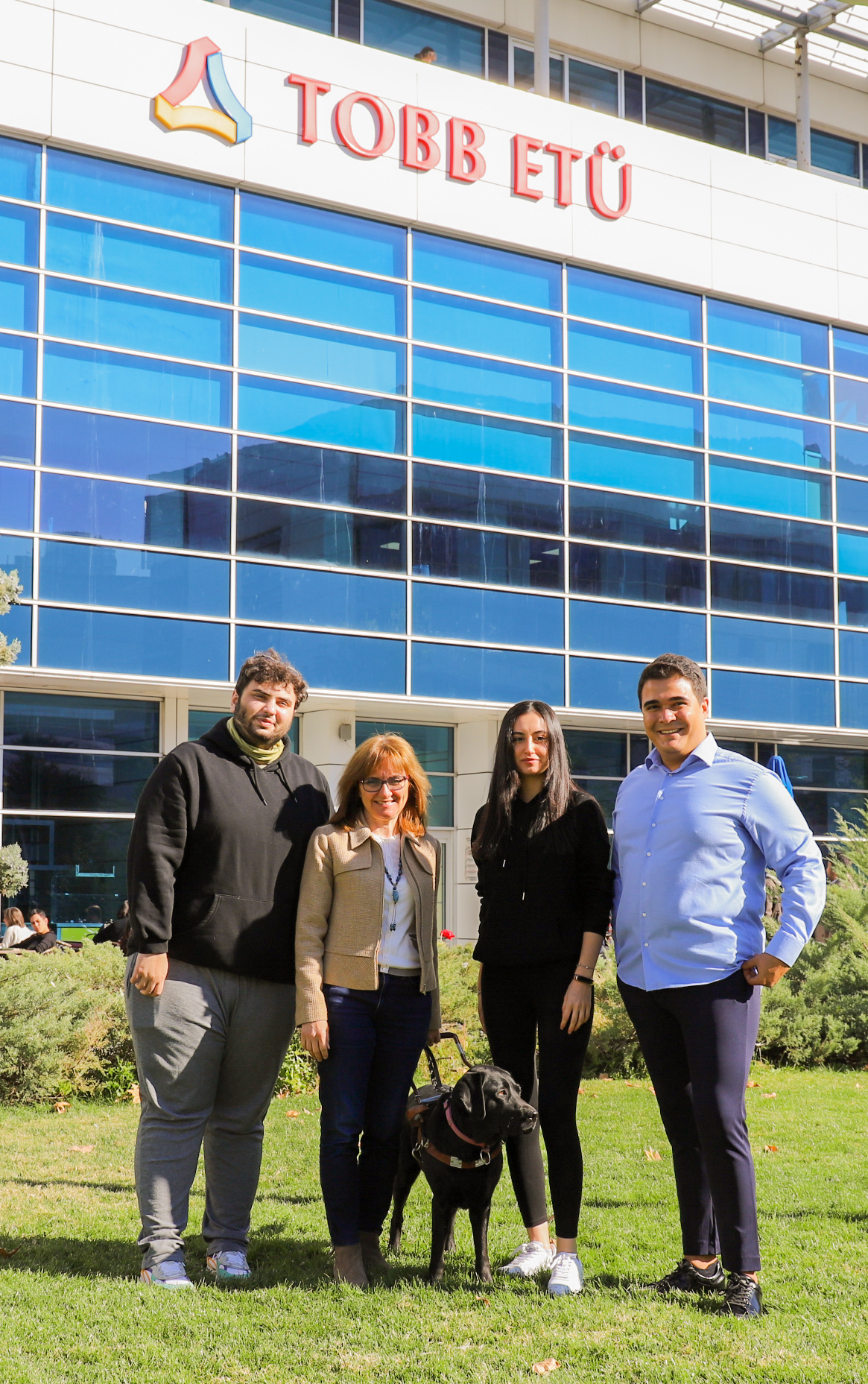 The UIF program, which assists students in becoming university innovators, strives to offer all students with the information, skills, and attitude needed to shape the future in this complicated environment. The international UIF program intends to recruit "Innovation Fellows" to promote the innovation and entrepreneurship ecosystem at universities, particularly in the education sector. With the UIF program, innovation fellows from a variety of nations join a network where they may communicate with one another and try to implement the projects they created at Stanford on their home campuses.
Student leaders from all over the world are participating in the program, creating student innovation fields, forming entrepreneurship organizations, conducting experimental workshops, collaborating with instructors and directors, and helping their peers overcome obstacles by providing opportunities to develop creative confidence and an entrepreneurial mindset. Members, in collaboration with academic leaders, fight for long-term institutional change and the future of higher education as the much-needed "voice of students."
Under the guidance of Dr. Zeynep Guldem Okem, an International Entrepreneurship Academic, our students hope to construct an Innovation and Design Station in the TOBB ETU Technology Center. In a stakeholder meeting, the team presented the station they plan to design to TOBB ETU and TOBB entrepreneurship divisions' delegates as part of the UIF Program. Apart from double-sided mentoring and peer mentoring, and joining the global innovation network, this interdisciplinary and design-oriented thinking place, which is planned to be a place that accelerates pre-incubation and innovation, plans to host meetings and workshops where students and businesses come together. The students successfully completed 6 weeks of intensive design and thinking training, which began in September 2021, as part of the UIF program. In March 2022, as TOBB ETU Innovation Fellows, they will participate in the Final Activity in Silicon Valley.
Leticia Britos Cavagnaro, co-director of the University Innovation Fellows program, remarked, "Higher education needs student change agents today more than ever." "Our school's administration and professors have been compelled to adapt the way they educate children as a result of the pandemic." Our second batch of Fellows has been affected by the epidemic, and they've jumped at the opportunity to assist their schools adjust to the new difficulties. "The new Fellows are creating experiences that will help all students gain the skills and attitudes needed to navigate these uncertain times and build the future they want to see," said Humera Fasihuddin, co-director of the University Innovation Fellows program. "They're giving back to their school communities while also learning ways to assist them serve as leaders in their jobs after graduation."
Each year, academics and administrators propose individuals or groups of students to be fellows, and they are chosen through an application procedure. Students that are accepted into the program must complete a 6-week online training experience. Fellows learn to examine their campus ecosystems and discover possibilities for change relating to innovation, entrepreneurship, design thinking, and creativity during their program. They attempt to comprehend the demands of peers from many fields, as well as the viewpoints of academics and administrators. They use their new understanding and viewpoint to create new educational opportunities for their classmates. Following training, Fellows put their initiatives into action. They continue to be change makers and leaders in their schools and in the community.
Faculty Champions, who mentor Fellows, can also participate in a community of Faculty Innovation Fellows. This two-year cohort-based program assists instructors in identifying and designing their own initiatives to make a difference at their schools. Candidates are part of a community of practice, led by a team of experienced Faculty Champions, where they collaborate with other faculty and staff from across the world to learn new change methods.
About the University Innovation Fellows program:
The Hasso Plattner Institute of Design at Stanford University is in charge of the program. Since its commencement, the program has trained over 2,600 students, including the addition of the new Fellows. The Fellows are a global network of students who are spearheading a movement to guarantee that all students have the attitudes, skills, and knowledge necessary to compete in the future economy. These student leaders from throughout the country offer new possibilities for their classmates to develop an entrepreneurial attitude, creative confidence, take opportunities, define issues, and respond to global concerns. Fellows are establishing student innovation spaces, forming entrepreneurship organizations, organizing experiential events, and developing courses with teachers and administrators. They work with academic leaders to push for long-term institutional reform and represent their institutions at national gatherings.
You can learn more about UIF program at:universityinnovationfellows.org