Political Science and International Relations Department Welcomes German Ambassador Martin Erdmann for Diplomacy and Peace Seminars
3 YEAR(S) AGO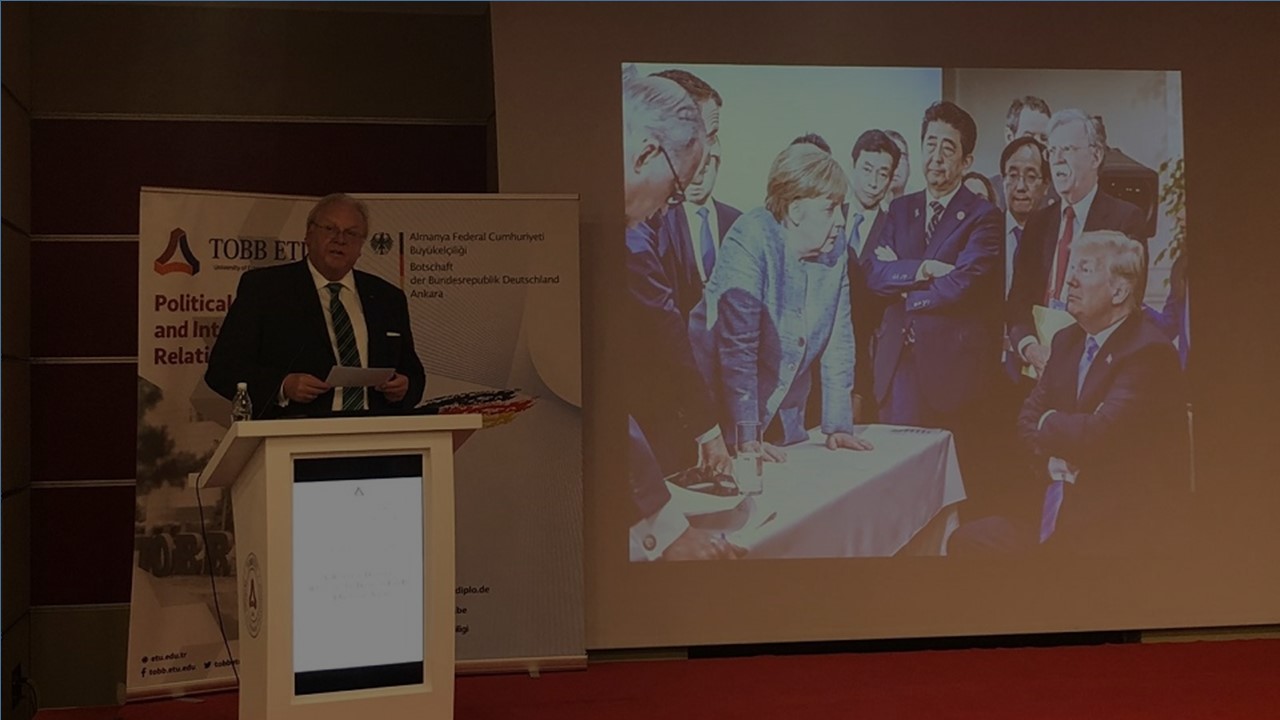 Ambassador of the Federal Republic of Germany Martin Erdmann attended Peace Seminars organized by TOBB ETU Political Science and International Relations Department and delivered a speech titled "A world in Disarray: What Can be Done to Fix it? A German View" on 13 February 2019 and answered students' questions.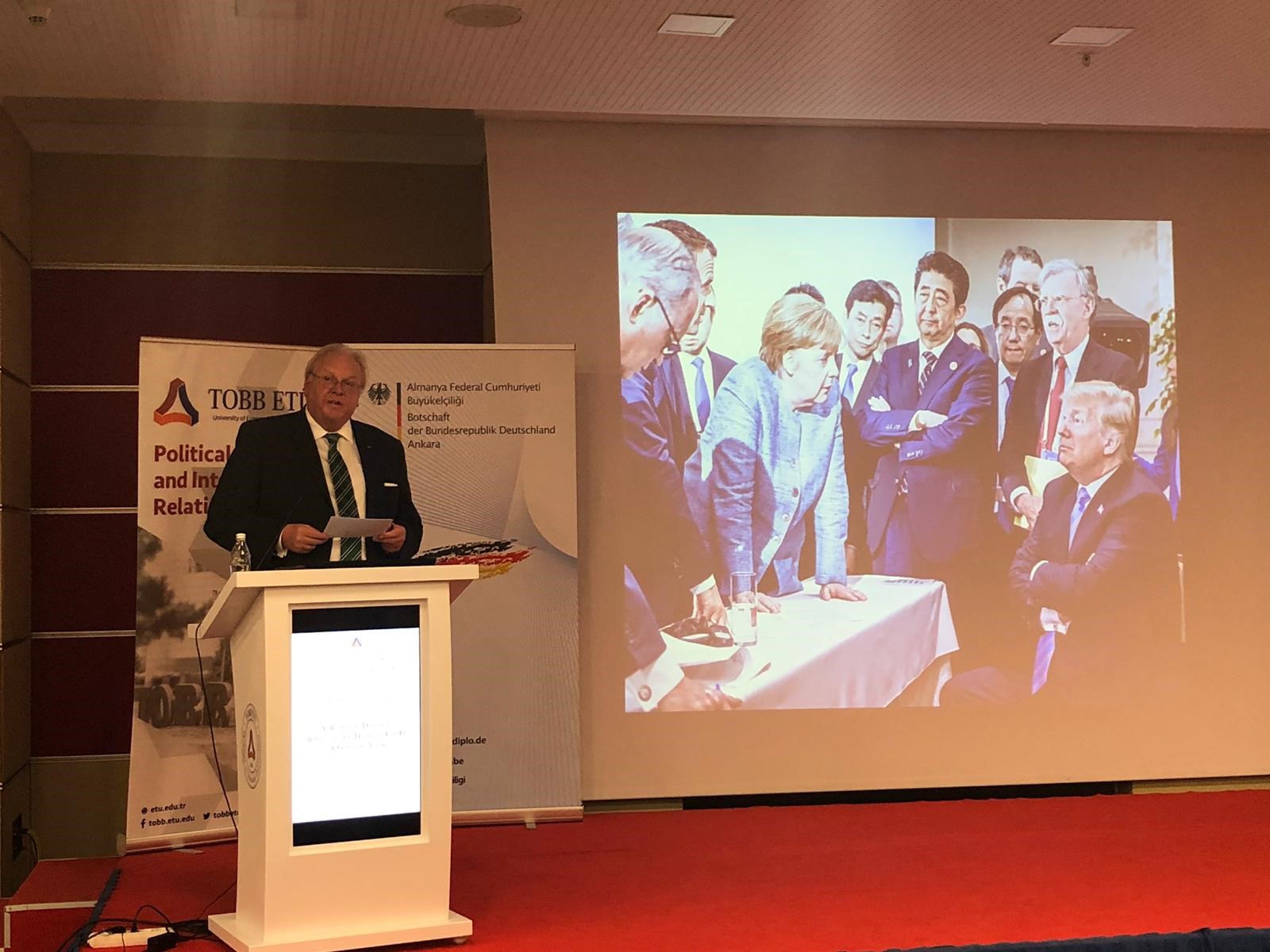 Ambassador Martin Erdmann; In his speech shared his ideas about the world order in the process of change, he made evaluations about the importance of many issues from China's rise to terrorism and isolation policies.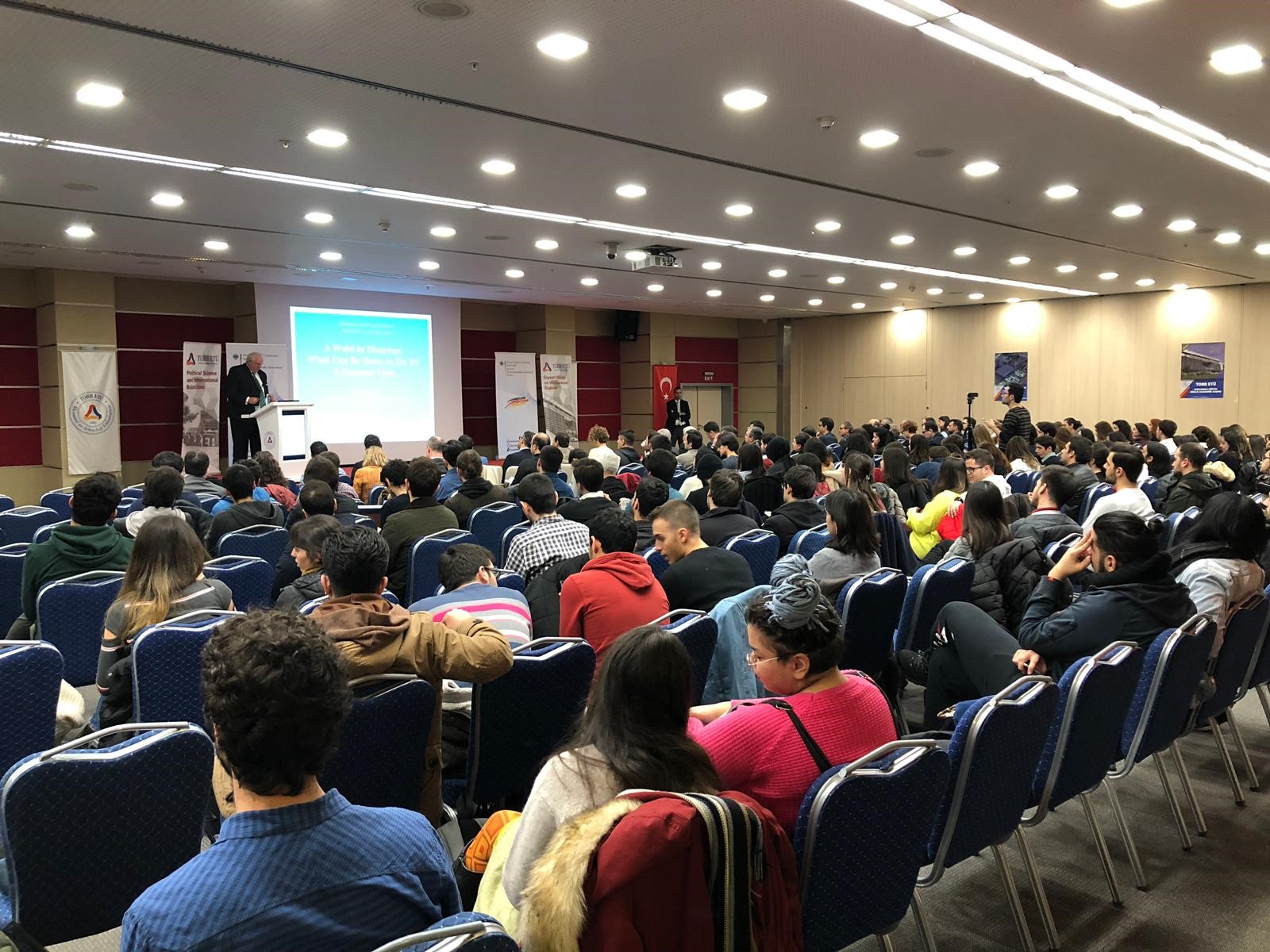 The ambassador stated that it is important to take steps instead of just watching the developments in the world order. He emphasized the importance of defending the liberal international order against the challenges emerging within and outside the EU and noted that this process is a difficult road, but it can be overcome through the improvement and strengthening of cooperation, trade and international institutions.